About social recruiting and personal branding with Maasa Walker
Maasa, can you please tell us about yourself?
I love being able to connect with talent digitally and in-person and especially leveraging social media to tell a story behind some of the jobs that I recruit for.
I've been recruiting for the last 5.5 years, working across various industries ranging from healthcare, IT, marketing, creative, retail in both agency and corporate settings. I've been fortunate to recruit for many top brands & companies including Microsoft, Starbucks, Amazon, and Expedia.
Social media allows recruiters to connect with prospects in a more meaningful, authentic, and engaging ways than the traditional "submit and pray" system. For me, this is the most exciting part of my job as a social recruiter. I especially love showing off "behind the scenes" content and information to talent – whether that be fun group photos of the team or writing and sharing a blog on the "human" aspect of each job, team or organization.
Your LinkedIn summary is very impressive. It has all the "right ingredients" of a powerful summary, which are: storytelling, description of what you and your company do, call to action, keywords, and imagery. How did you come up with it?
Thank you! You know, in any profession, whether you're a sales person, marketer or an engineer – there are tons of other people who do the same job you do. If you look across my network, I'm sure you can find many recruiters who have worked for the same organization or have held similar roles and I have. Given that situation, you have to figure out a way to stand out from the herd in an authentic and memorable way.
When I wrote this particular summary of mine, I thought about few things: 1) Who am I and what is my "brand"? 2) What are things I'm particularly good at? 3) What type of stuff gets me really excited?
The first part is really important – knowing your personal brand. Beyond being a recruiter at "company A" or being a specific industry recruiter, I have my own "flavor" or brand that I represent regardless of the company I work for or team I'm on. You have to have clarity & consistency in that brand & messaging.
The second piece is also important because that's what makes you unique and different – your superpower if you will. You definitely need to understand the value you bring to the table and be able to celebrate that differentiator.
Third is being able to articulate the area of passion. This is where I ideally like to build more of my career on, and I think it's beneficial for others to know as well. I'd like to think this is the reason why you reached out to me for an interview. I think overall you open up more doors by being transparent and letting others know what drives you.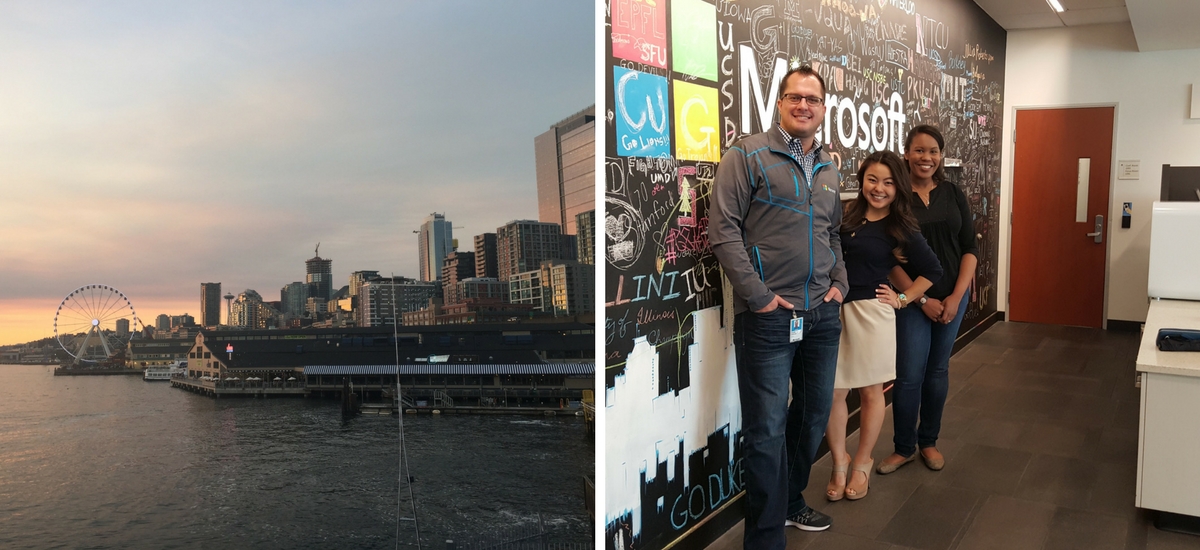 You have worked as a corporate and agency recruiter since 2011. How did recruitment transform over the years?
I was fortunate enough to be a recruiter after the days of newspaper job ads and faxing or physically mailing over resumes (although in my early agency days I did receive some faxed resumes, no joke!). The biggest difference between when I initially started recruiting in 2011 and now is the realization by the industry that recruitment is a form of marketing! With the rise of social media especially, candidates want that premier experience – not only do they want "a job" but they want to be connected to the brand and want to know more about the culture and lifestyle that surrounds it. Also, top talent has options – so much like winning over customers, we have to strategically advertise and market our jobs and opportunities in a way that is exciting and makes candidates say, "THAT'S the job I want to go for." Social media gives candidates a voice and a way to reach out & interact with recruiters and hiring managers. As recruiters and hiring managers, we also have to be ready and equipped to tell that story in a consistent and meaningful way.
Microsoft's Social Media Ambassador Community, which I'm a part of currently is exactly that – leveraging our best brand advocates (our own employees) to tell their unique stories. The community was created by our Global Talent Acquisition Excellence team for recruiters who are passionate about social recruiting and storytelling. We brainstorm and come up with different strategies on how we can best leverage the social platforms to amplify our unique experiences surrounding our jobs. I've personally contributed by authoring several "recruiter tips" articles on our Microsoft JobsBlog Platform for candidates looking to get some insights on our application & interview process. I've also identified key employees in the business I support that can tell an exciting story related to their career that makes the roles they do personal and "human". The community is great at amplifying different Microsoft news, events, and stories that resonate with our talent population. It is the force driving social recruiting initiatives, training, and employment marketing campaigns for our Global Talent Acquisition and client groups.
Who are your roles models?
In sourcing, I very much look up to Johnny Campbell at Social Talent. I've taken his Boolean blackbelt course and that totally raised my recruiting bar. He and his team always have great information about the latest recruiting trends and new ways of uncovering talent!
I also very much respect and look up to Al Short – who was one of my first recruiting influences (he was the one who introduced me to the world of recruiting!) and still to this day is the best manager I've ever had the pleasure of working under. He really believed in my potential, knew how to tap into my strengths and helped me shape into the recruiter that I am today. I'll forever be grateful for his mentorship and encouragement.
Can you recommend to our readers the best resources on social recruitment, personal and employer branding?
I would definitely read and follow articles written by Johnny Campbell and the team at Social Talent – they publish some good content on recruitment overall. ERE media is also a good site to follow. If you haven't seen Top Recruiter videos by Jer Langhans & Chris LaVoie you're missing out! SmashFly also puts out a lot of recruitment marketing content that I find interesting.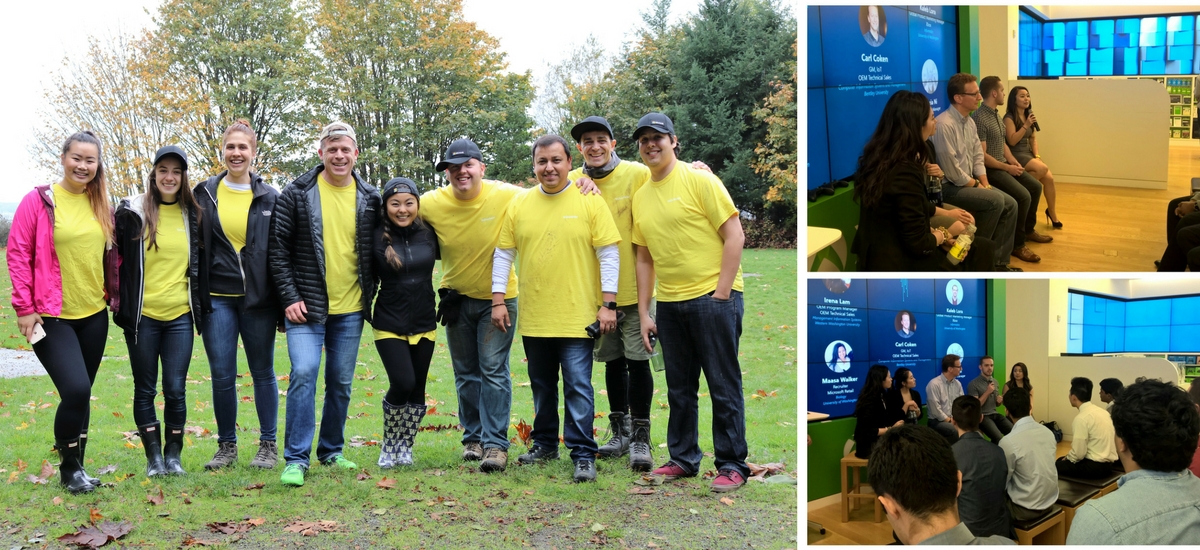 How do you give back to the community?
I have a passion for helping out women and early in career talent in the areas around career coaching and development. I have previously given resume coaching, interview tips, as well as LinkedIn Profile workshop to a women's professional network called the LEVO group, and have also given talks for local college business fraternity and alumni panel. It's interesting how going to school is supposed to ultimately prepare you for skills you need in your "dream job", yet they provide very little practical information about how you go about getting that job!
What is your take on providing feedback to candidates?
A lot of times candidates do not get any feedback about why they are not getting selected for an interview for a role they had applied to, or why they didn't get the position if they did go interview. There are several reasons why companies cannot and will not provide specific feedback, but I want to take the mystery out of that as much as possible and be able to provide the best candidate experience even if they didn't get the job (which happens to be the majority of applicants for most open jobs!).
People shouldn't be selected for a job because of how well they interview or the way they format their resumes – but we currently have no way of judging talent otherwise. So if that is the case, I want to make sure they can be as prepared as possible.
Is building a strong personal brand a "must have" or "nice to have" for modern recruiters?
It's for sure a MUST HAVE! If you want to not only be relevant but be an effective recruiter, you have to differentiate yourself to not only your candidates but your current and potential future employers as well. You're a business of one with a unique & clear value proposition! You must make that clear to both the company you work for and for the industry you serve.
Thank you for sharing your insights, Maasa.
Thank you!
***
You can contact Maasa on Twitter: @maasawalker or LinkedIn: https://www.linkedin.com/in/maasawalker
Pictures: Maasa Walker and Microsoft
Pictures of Seattle: Matt Mrozinski, Twitter: @mattmrozinski  
Comments are closed