Beata goes for her first career transition – she takes a break from her studies and job in Warsaw, and moves to France for a gap year. She falls in love with Paris, J.P. Sartre, Simone de Beauvoir and croissants …la vie est belle.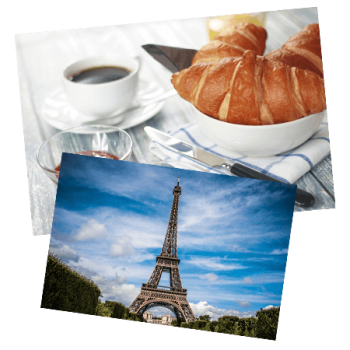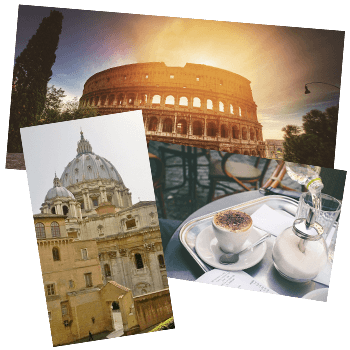 Being a big admirer of  Age of Empires: The Rise of Rome and ….Federico Fellini Dagmara begins her Italian language and cultural studies. She travels between Rome, Florence and Krakow for her research and student exchange projects.
Technical recruitment, 2006
Beata embarks on her new life in Barcelona. After 24 hours she decides she might try London instead and she settles down in Notting Hill. She becomes a technical recruiter and a lifelong fan of Northern London.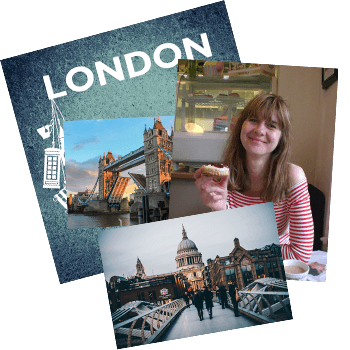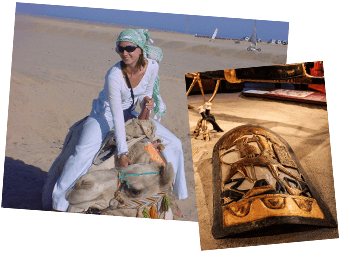 Dagmara comes back from work & travel in Egypt and decides to dedicate herself to marketing within the IT sector. She finds out that the ultimate combination of these two will be working for the computer games industry.
Out of the comfort zone, 2011
Beata realises it's time to disrupt her comfortable life in the UK – as result she quits her job in the City, gets married in Vegas and finds herself on a plane to Beijing.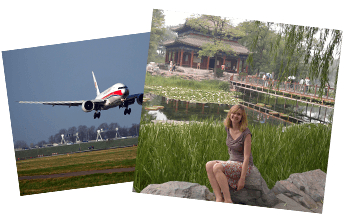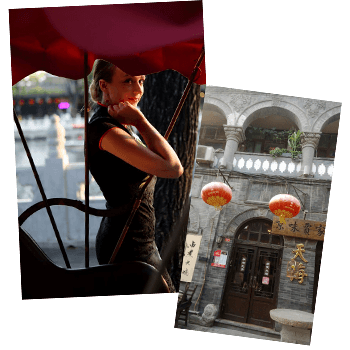 Historic moment in Sanlitun– Dagmara and Beata are being introduced by a common friend. Sharing interests for studying Mandarin, women's leadership and the best restaurants Beijing has to offer,  they never run out of topics to discuss.
Community development, 2012
Dagmara discovers her true calling, which is becoming a professional nerd and progressing her career in the gaming industry as a community developer. It will soon take her to the paradise of geeks – China.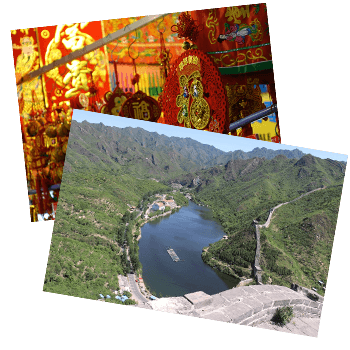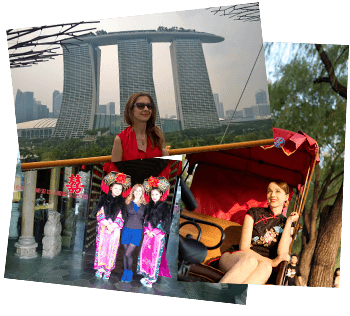 Dagmara works hard & plays hard (core games). She claims using a few hundred funny/weird/cute/useless Chinese mobile apps to gain the crown of the most nerdy digital expert of the Middle Kingdom. She learns Chinese Mandarin in the survival mode on the street by explaining taxi drivers the directions they never know or by price-beating in a famous Yashow cloth market (she could buy shoes for as less as 25 RMB). Beata realises her passion for coaching and training of the multicultural teams and becomes an expert on Chinese business and culture. All that perfectly fits with her HR experience. She discovers that the team spirit and competition are taken very seriously in China. One of the key things in the office is to take a perfect picture … and win the Christmas jumpers' pictures competition.
Dagmara lives in Canada. And in Poland. And in Taiwan. Beata lives in Prague and keeps travelling. They resolve to bridge their digital marketing & HR experience with passion to promote professional development and social learning and create Coachify. A new era officially begins…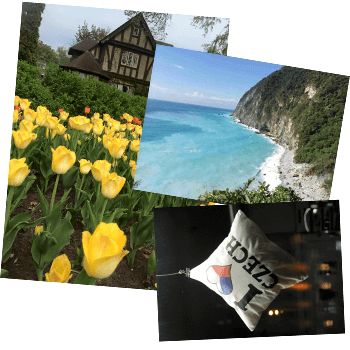 DAGMARA SITEK
DIGITAL MARKETING CONSULTANT & COACH
Dagmara Sitek is a Digital Marketing and Social Media consultant who helps businesses and mobile application developers to brand and sell products efficiently and across the globe. She also coaches aspiring digital marketing managers, marketing teams and entrepreneurs who aim to understand in depth consumers and digital landscape, or to measure marketing performance in a more efficient way.
Her career is spanning 10 years working on pioneering projects for console, online and mobile gaming, including project management, marketing & live operations, social media & community development  for a diverse range of products; hard-core FPS, Strategic and Role-Playing games, lifestyle or travel applications and online payment services across countries like China, Taiwan, the United States, Canada, Poland and Russia. For the last few years she has been helping start-ups, so she knows how to achieve maximum results with limited resources.
With years of marketing experience in content creation, including online TV program, PR and brand communication for companies like IKEA Poland, Gry Online – the biggest Polish gaming content site or DotPay – online payment provider, she has specialised in engaging consumers and converting them to loyal users to drive revenues. Hands-on experience in digital media planning and buying including social, mobile, and e-commerce have made her an important marketing asset. She has managed integrated marketing campaigns for new mobile applications launch and deployed digital media strategy to create brand impact and generate consumer engagements.
In 2012 Dagmara moved to Beijing, China, where she pursued an international career of a Senior Community Developer in a start-up called Cmune. She was part of a team behind success of FPS UberStrike (12 mln users) published on desktop & mobile and FPS Bullet Rush, published by Xiaomi – one of the biggest Chinese mobile companies.
In January 2015 she relocated to Montreal, Canada, where she keeps working as a Digital Marketing Strategist and online consultant for clients from the United States, Poland and Russia. Working successfully as an independent consultant led her to co-found Coachify – a location independent consulting company combining digital marketing with HR and career development services.
Dagmara loves exploring Taiwanese hidden gems and local haunts altogether with its remarkable cuisine. She spends there 2-3 months during the year and enjoys the "work and travel" lifestyle. She's an avid practitioner of qigong – fitness and meditation technique originated in ancient China and in her spare time she enjoys reading books on neuromarketing.
She studied Italian language & culture and later on journalism and social communications, graduating with Masters Degree from Jagiellonian University in Cracow, Poland. She works in  English, Polish, Italian and Chinese Mandarin.
BEATA DZIEDZIC
HR CONSULTANT & COACH
Beata's passion has always been helping people and organisations reach their full potential, implement changes, and successfully embrace challenges in a multicultural world. Her career spans Europe and Asia where she started as a specialized headhunter covering heavy industries such as Oil & Gas, Manufacturing, and Aviation;  finance (Asset Management, Private Banking, Private Equity), IT& Internet and  Pharma. She was instrumental in relocating executives from France to Germany, Qatar to Abu Dhabi, and the Netherlands to Jordan –  just to name a few.
Beata was an executive search specialist for the EMEA region as well as a finance recruiter and SAP headhunter developing the European, Chinese and APAC markets.  She helped companies like Siemens, Swicorp, Barclays Bank, Capgemini, Infosys, Volvo and many others to acquire niche talent and improve their staffing strategies.
After living in various places in Poland, France and England, Beata moved to Beijing, China in 2011 as an HR & intercultural consultant. She delivered training to individuals, start-ups, MNCs and NGOs including Networkers International, Mars, Daimler, GSK, CNOOC and the SACE Foundation. During her assignments, she provided consulting on talent management and compensation/benefits strategies, designed learning & development programs, and delivered training sessions to large and small audiences. She also discovered her calling for coaching – she combined that with her international recruitment expertise. Both of these skill sets enable her to advise people how to find careers they love and build strong online brands.
In December 2014 she relocated to Prague, Czech Republic, where she co-founded  Coachify – location independent consulting company providing its clients a unique blend of human capital and digital marketing services.
Throughout her career, Beata has designed various types of training (including leadership development programs, soft skills development, and effective use of social media) that has served over 450 people from 40 countries, including European & African states, Canada, U.S., India, China, South Korea and Japan. She has delivered training and coaching to 350 participants ranging from recent IT graduates/students to middle and senior management including the CFO and CEO roles.
She enjoys volunteering, travelling around the world and studying languages. She is also an avid advocate of women's leadership.
Beata studied intercultural communication and politics, and graduated with a Masters Degree from Ecole Internationale des Sciences Politiques (an establishment of University of Silesia & Sciences Po Bordeaux). She is a member of the Chartered Institute of Personnel and Development in London. Beata delivers training and coaching in English, French, Polish, Czech and Chinese Mandarin.