How to volunteer and engage with a local community during your busy life abroad? #AddingValue series
About Tiziana:
Tiziana Figliolia is the Sr. Vice President, Global Business Operations and Finance at PTC. She is also the President and Board Member of International Professional Women Association (IPWS) in Shanghai, and a speaker on the topic of gender diversity, equality and women empowerment (Women TEDx Shanghai Salon, Shanghai International Forum on Women's Development).
Tiziana is a global leader with 20 years of experience working with technology companies publicly traded and startups, with a wide range of strategy, planning, finance, customer support, sales & operations, R&D, and business partnering related responsibilities. As a native Italian and after graduating in Economics, Tiziana realized that moving to the USA was the right choice to springboard her career. Being a naturally curious and open minded person, Tiziana relocated a few times with her family and progressed her career around the world. Currently, she lives with her husband and son in Shanghai, a city, which she finds the most international and cosmopolitan from all the international cities.
About IPWS:
International Professional Women's Society is a non-profit organization that provides professional women with different platforms to connect and foster personal and professional growth. IPWS has a community reach of more than 2000 women.
***
Tiziana talks with Coachify about her motivations to volunteer, engage with a local community and empower professional women, as well as how it helped her to live a fulfilled life. One of the lessons we can learn from her is: choose a volunteering project or community that resonates with your life vision and passion.
Tiziana, how did you become interested in IPWS?
After working for some time in China, and completing my MBA, I felt there was a void in my life, which needed to be filled. I've accomplished a lot professionally, I have a great family, but I needed more to fulfill my purpose. More than the traditional work/life balance, I believe in living an integrated life where professional, personal (family) and social (giving back to the community) are interconnected and a measure of who we are, what we do and how we accomplish our life goals. These are three very fundamental parts of who I am. At the time I felt that the social aspect was incomplete. I asked myself: How do I give back? How do I make an impact on the community? I started to look around, and when my friend Margot invited me to an IPWS event, I joined. I enjoyed the crowd and the ambiance of the event and worked my way to join the Board of Directors and become the President of the organization, now for the past four years. IPWS was and still is an excellent fit in terms what I was trying to achieve.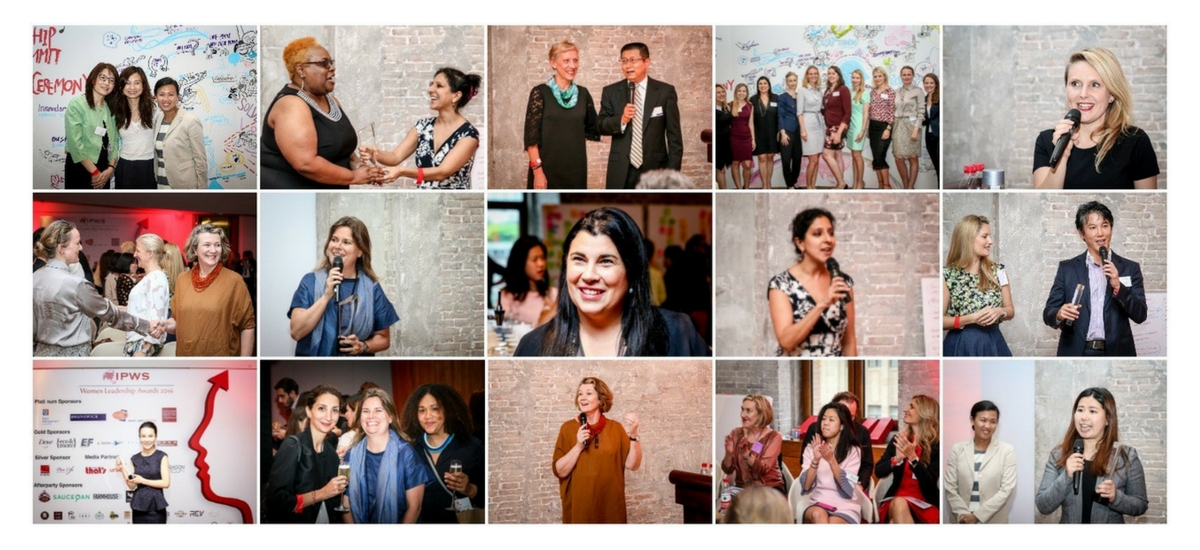 You are describing it in a very modest way.
I've started to really match my personal vision with that one of the organization, which is to impact women individually and their personal and professional communities. That to me is very fulfilling, and I realize that in the process I gain more than I give.
How women come together in Shanghai?
In Shanghai, there are many organizations dedicated to women, at my last count there were 15 or more. In some ways, we overlap, and in another way, we fill the needs of the community organically. For example, the AmCham Women Executive Network, which I am part of is dedicated to executive women, while Lean In China and the Women in Leadership League are dedicated to university students and young professionals respectively. I like to think of IPWS as the most inclusive community as we reach women of all ages and professional background. Regardless of each organization's nature, we found ways to collaborate, and that's very powerful. We hold two roundtables a year to share our activities, and once or twice a year we organize a joint charitable event to benefit gender-focused non-profits. The most recent event was called Power Tribe where we fundraised for an organization to buy eyeglasses for women in rural China.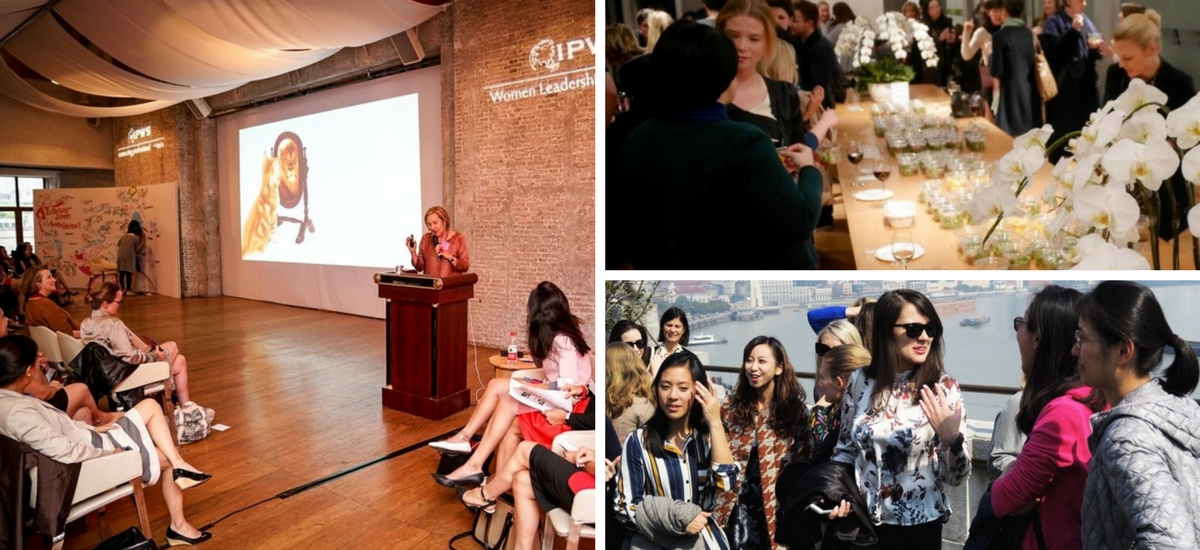 Does community work help in life abroad?
Yes. Shanghai is an easy city to live in, but at the same time, it can be very foreign. To have a network, support and reach can really help the quality of life and work we lead here. I am ready to bet that through my IPWS built network (and WeChat) I could be of help with anything you would ask me.
Our IPWS members are women who work in Shanghai or are in career transition because the family moved or because they are young professionals who moved here to start their career. IPWS activities and the community itself encourage these women's feeling of empowerment, action-taking initiatives, and support for each other, so that they can get the most out of living here. But not just here, in fact, we often refer to IPWS as a global community. Shanghai is a very transient place, where people come and go. There are so many people I met through IPWS that now live all over the world. Switzerland, Germany, or North Carolina, you name it. Personally, I have a developed a global network of people with whom I share the experience and the values acquired from life abroad. It's a very strong tie to be treasured.
Interested to learn more about IPWS? Join a career workshop How to optimize your job search in Shanghai HERE.
Photos: Tiziana Figliolia and IPWS
Comments are closed