Goodbye Prague, Hello London! Modern Career Woman – Chapter VI by Heather Schnacke
From my previous articles you might remember that I met a boy in London through mutual friends who is now officially my fiancé. We have been in a long-distance relationship for more than two years now – going back and forth between two magical cities. While not always easy, it has been quite an adventure to say the least. From exploring the two cities to nature walks outside to an American reality show (yep, that happened – my sidekick on the show is co-founder of Coachify) to even more travels in Europe, the USA, and South Africa, we have experienced a lot together so far. So now the time has come to officially be in the same place. While selfishly I wanted him in Prague, we knew that London made more sense for us in the long term. Prague is such an amazing city and it is truly a magical place. It is the only Czech word I can seem to remember – koulzena (magical)– as that's all I think of when I turn every corner. I am so grateful for what this city has given me – a job that people told me would be hard if not impossible to find ("only Americans who are transferred with companies get jobs here besides teaching English"), the best colleagues (I am the only non-Czech person on my team and one of three in the entire company), an amazing work-life balance with a gym and grocery store only minutes away from my doorstep, and a lovely flat easily called home. I can even walk home from work which I take advantage of most day with a breathtaking view of the castle that doesn't ever seem to get old.
While it all sounds perfect (and some days, I think it is quite close to it), I think sometimes this is life, right? You are finally settled, comfortable, and in your routine, only then faced with a decision to change it all up again. Maybe you are wondering why he cannot just come to Prague – well, the main reasons are that he would have trouble finding a good paying and growth opportunity job in comparison to London (the reality – he is an accountant). And while I love my colleagues and enjoy the work most of the time, I also know that I cannot stay in this position forever and there will come a time in which I need to move on. So hence, that time is now.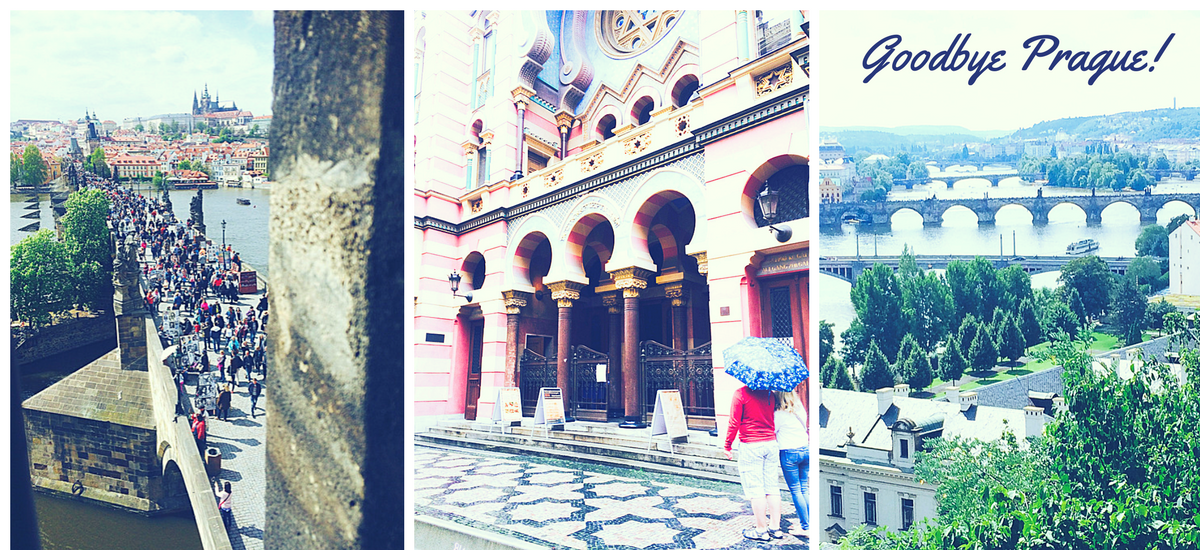 Something amazing and unexpected happened when I told my boss I was leaving. I was offered by my company to work from London. I was blown away. I didn't think it was an option because it seemed a bit unrealistic due to the salary level differences between the two countries. However, it became a reality. It is such a helpful transition for me and entering into marriage this year – I was speechless.
I believe these things tend to happen when:
You are doing the job the best you can. Sure, you have days where you are not so focused or motivated or you are constantly thinking if this is the right direction, but you do what you can. You show up and you do what you say you are going to do. Imperfect progress. And of course, look for something else if you know it is not the right fit at all.
Kindness and humility. I am convinced these two qualities overrule anything else and always lead to more.
Trust and faith – I am in a phase when I am trying to not predict my life anymore or control it so much that I do not allow other amazing things to happen. To keep going and trusting that Someone is looking out for me – not in a genie sort of way, but in a very real way even if not always in my timing that I wish for.
I find myself always searching for the next thing. I am a changer. But at the same time, there is such beauty in being open to what crosses your path. My heart of hearts desire to help women and girls trapped in human trafficking – how and doing what exactly? I am not quite sure. Sometimes I want to quit my job and work for a nonprofit doing just that, but then maybe in the end, I will be more effective in this role later especially in the financial realm. I have never worked in a charity so I think my expectations are high that if I quit to do that, I hope to change the world. But I believe we can change the world in ANY role and in ANY position – especially when we let go a bit of our own controlled timeline and path.
My next adventure just started in December in London. I honestly do not know what the future holds in regards to a career, but at least for the six months I do which is all I need for now.
The modern career woman: BOLD. GRACIOUS. KIND. HUMBLE. DETERMINED. OPEN. ADVENTUREOUS. LOVING. THANKFUL. And even sometimes not so stubborn (although most of the time, she probably is) and willing to give up some of her freedom and independence for something greater – that, in the end, offers more freedom than she could ever imagine.
Cheers to London and becoming a team with a man I can call a true friend and the type of love I have waited for – I will keep you posted.
Heather Schnacke
Comments are closed