5 Tips for Using LinkedIn as Employer Branding Tool.
LinkedIn is not only a powerful tool that modern recruiters use to source candidates, but also an emergent employer branding platform that many companies have started to appreciate.
Read on to learn how the recruiters, HR and employer branding specialists from the different parts of the world generate stronger candidates' pipelines by using content marketing and storytelling.
1.Introduce Social Media / LinkedIn Training
 Did you know that employees have 10 times more connections on average than a company has followers? To leverage your employees personal brand and network introduce Social Media / LinkedIn training.
For example, Dell's HR strategy including social media training resulted in higher quality hires, lower turnover and better engagement rates for Dell.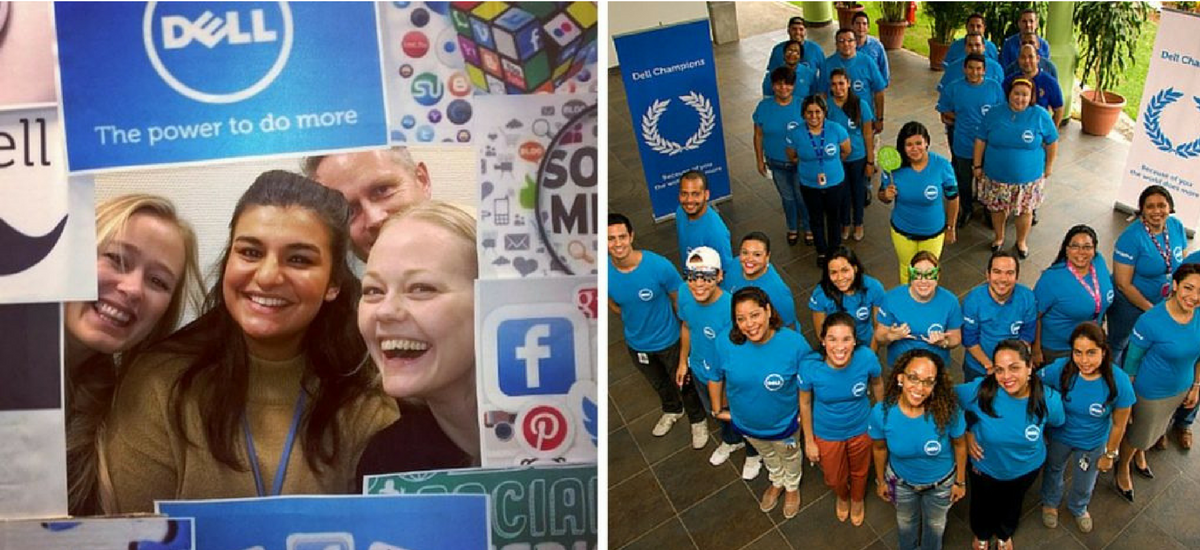 "We have trained to date over 16,000 employees! We also train our summer interns as part of their development and introduction to Dell. The biggest success is the ongoing focus on the program including monthly power hours by topic (how to deal with trolls, what is the deal with SnapChat, etc.) as well as the revisiting and updating of the content. The opportunity we have is to continue to have executives model this activity and behaviour." – says Jennifer Jones Newbill, Senior Manager, Global Candidate Attraction, Engagement and Experience at Dell.
Click HERE to read our case study About social media and recruiting with Jennifer Jones Newbill from Dell.
2.  Empower your employees to tell the story about the company
Of course, they need to love their work in a first place, and the post should come from them, you cannot simply order a praising article. Readers will only spend their precious time on reading and sharing authentic stories. Pay attention to employees who already blog or vlog. Often those who relocate will be interested in documenting they journey.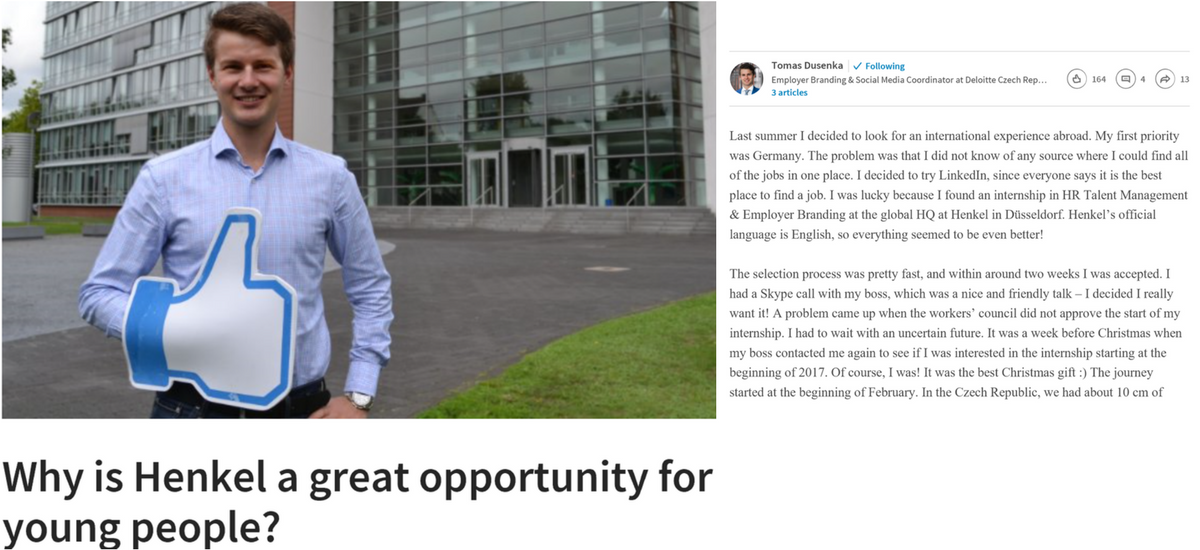 3. Enchant your staff
Delight the staff with a small gesture or help when it is not expected, for example offering them flexible work arrangements or even showing that you listen, and you care: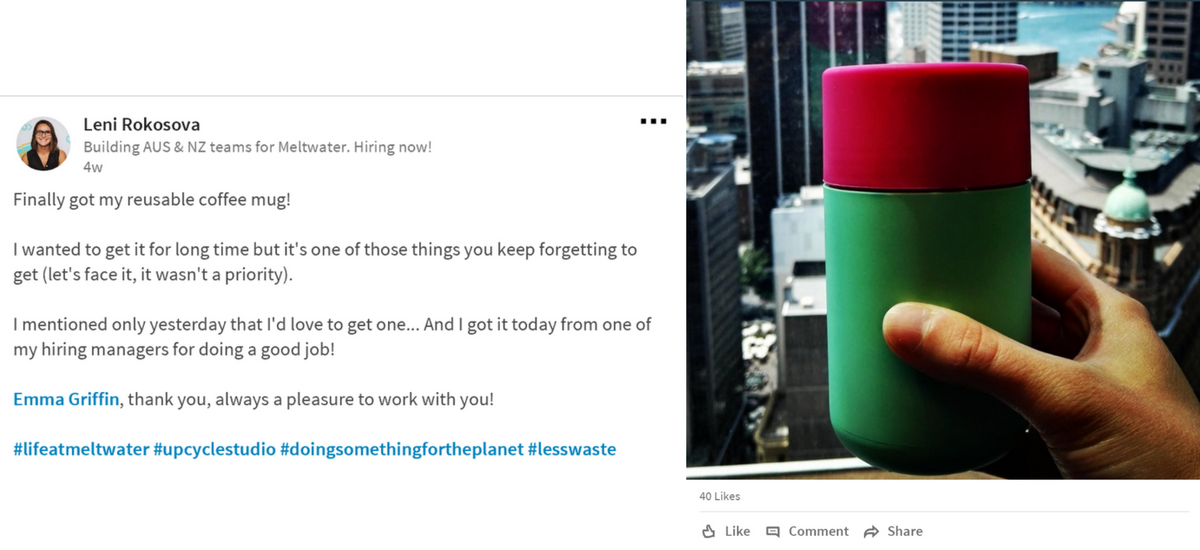 "When you enchant people, your goal is not make money from them or get them to do what you want, but to fill them with delight."
"(…) in a world of mass media, social media, and advertising media, it takes more than instant shallow, and temporary relationships to get the job done."
Guy Kawasaki, Enchantment
4. Communicate your innovative HR policies
Challenge yourself (and your top management) to introduce a HR policy that could be shared as an interesting story.
Impossible? Here is the update from BrewDog:
"Thrilled to find out today that BrewDog have been shortlisted as a finalist in the 2018 Scottish Top Employers for Working Families Awards, in the 'Best for Innovation' category, for our Pawternity Leave initiative! (…)"
Seems standard but wait, did they misspell "paternity"? Or…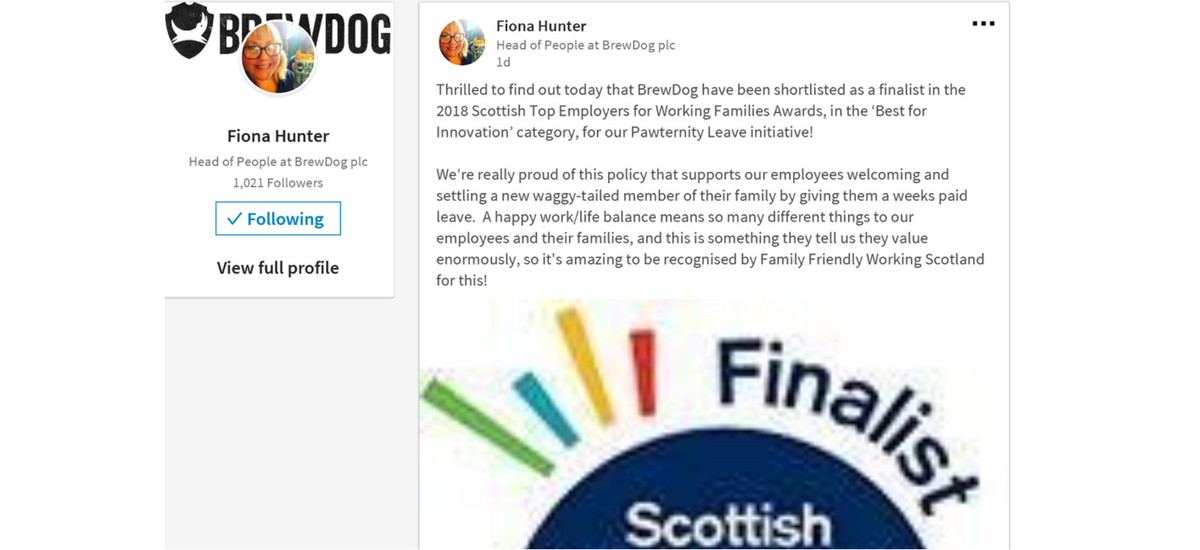 5. Measure success on your LinkedIn company page
Even if your company already has its LinkedIn page, you might strongly consider setting up a new page for your geographical region.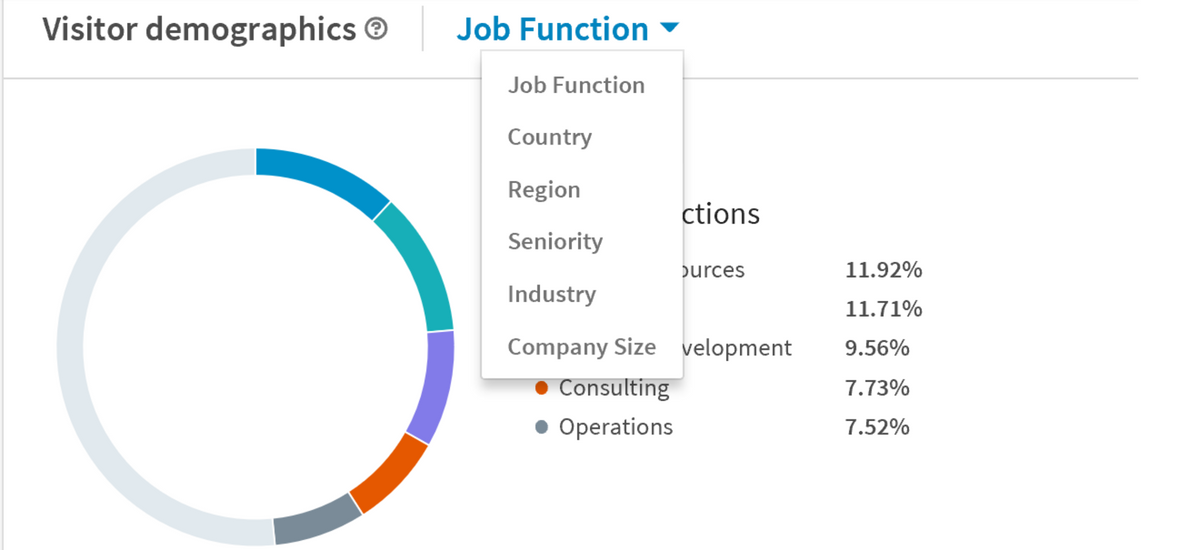 A simple company page is free yet give you some visitor demographics and some invaluable metric tools such as updates engagement and followers acquired in a specific month, week or even day.
Followers acquired are only included for sponsored updates. You could still measure the success of your organic (not paid) updates, by looking at the followers acquired on a given day if you post no more than one update per day.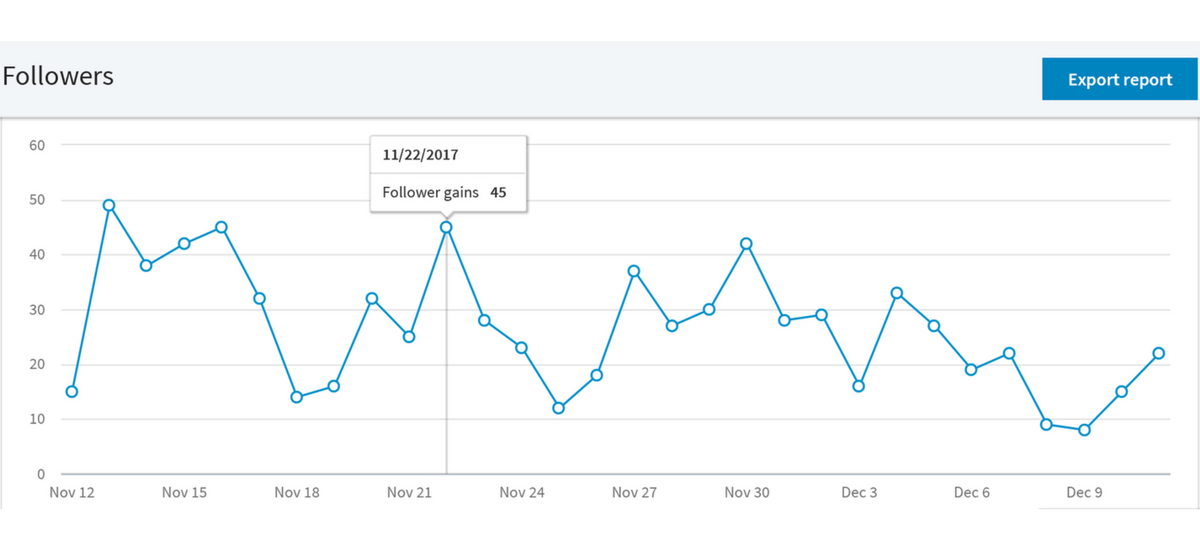 This article was inspired by the companies and experts from Scotland, Germany, Czech Republic, Australia, and China.
What are your favorite company updates or ideas for using LinkedIn as employer branding tool? Reach out on LinkedIn or Facebook; we would love to hear about the examples from other countries.
Beata Dziedzic
Comments are closed