About photography, life in China, and adding value with Yolanda vom Hagen. #AddingValue series.
Yolanda vom Hagen is originally from Düsseldorf, Germany. Her photographic main focus is on interior, industrial and documentary photography. She studied photography and design at the University of Applied Science Dortmund and the Beijing Film Academy. She was commissioned as the official press photographer of the German Pavilion at the Expo 2010 in Shanghai. Yolanda is fluent in German, Chinese, and English, which enables her to work independently in most parts of the world.
Yolanda sees herself as a preservationist of humanity's current lifestyle and being. Her vision is to capture this generation's contemporary environment for future generations.
Yolanda, when did you discover your passion for photography?
When I was a little kid my mother gave me a camera to take some pictures while I traveled with my brother on our own. After we would come home, my parents would develop the pictures and I would have the memories from the trip. The preservation of my experiences gave me the ability to share with my parents what I experienced, seen, and done. I did not have an outlet for my deep need for sharing, but taking pictures gave me the ability to preserve something not only from my life but also from others' lives. It became a way to communicate. For my eighteenth birthday, my father surprisingly gave me a proper camera. I started to play around with it. When I was nineteen I needed to decide what I want to study after high school. I looked at architecture, psychology, and photography and then tested all of them during my summer vacation.
How did you test them?
In Germany, we have something called Volkshochschule which is a summer school/ workshop program. I participated in one photography workshop. Another workshop was about architecture. I also interviewed an architect and I asked him about his job.
He said: "There are so many people studying architecture nowadays that you will end up behind IKEA's desk selling furniture." This, plus my fear of math contributed to my decision to choose photography rather than architecture. I thought this would give me the ability to meet, communicate and work closely together with people, which is what a psychologist also does… However, photography gives access to a variety of different topics and fields I can work in. My father had ten or fifteen jobs in his life. I thought photography might give me the option to travel, see different cultures, work with different people and update myself to fulfill my need of learning and steady creative and personal development.'
Your father had so many jobs throughout his life. You picked up one job, which has so many jobs in it.
Exactly. There are so many fields I can work in. It took me some time to figure out my skills set in photography. The studying aspect made me really confused about which field of photography I want to work. I've failed a lot. Every single semester I had to redo my work two or three times. Only interior photography was OK. And there … we are coming back to architecture.
What are the other fields?
Advertising, products, … Interestingly now, in my personal work I go more and more into portrait photography, as it comes very natural and easy for me to connect with people. People trust me. However my need for straight lines and typographical work as well as my picture language initially worked better with interior and architecture. So I focused on that, and this is how I make my living right now. But by word of mouth, I have focused more and more on portrait photography, business portrait, and so on.
How do you add value at your work?
When I look from now to the end of my life… My goal is to create work which is valuable to society. In the sense that I preserve things or I immortalize people for future generations. There is one work which got already a little bit of social value. It's called Karlstreet and The People of Karlstreet. It is in the rural, coal-mining area of Germany. I documented it for the first time in 2005. I took the pictures of duplex houses from the outside, then I went inside. I took portraits of people in front of their doors and inside their living rooms. I did this ten years ago, only on one street. I literally went from door to door to knock and ask people if I can take their pictures in their living rooms. The majority of people trusted me very quickly and let me into their homes. I should use that skill more often. Anyway, I did it in 2005 and exactly ten years later I did the whole thing again. I went back to the same street, I took the pictures of the houses and the families in it. Some families have changed; some people died. So you have this kind of documentation and I will go on with it in my life. It was exhibited several times. People found it interesting and that is the thing that fulfilled me the most. That is something I have done in my life which will stay here when I go. It has a value for the generations to remember the past.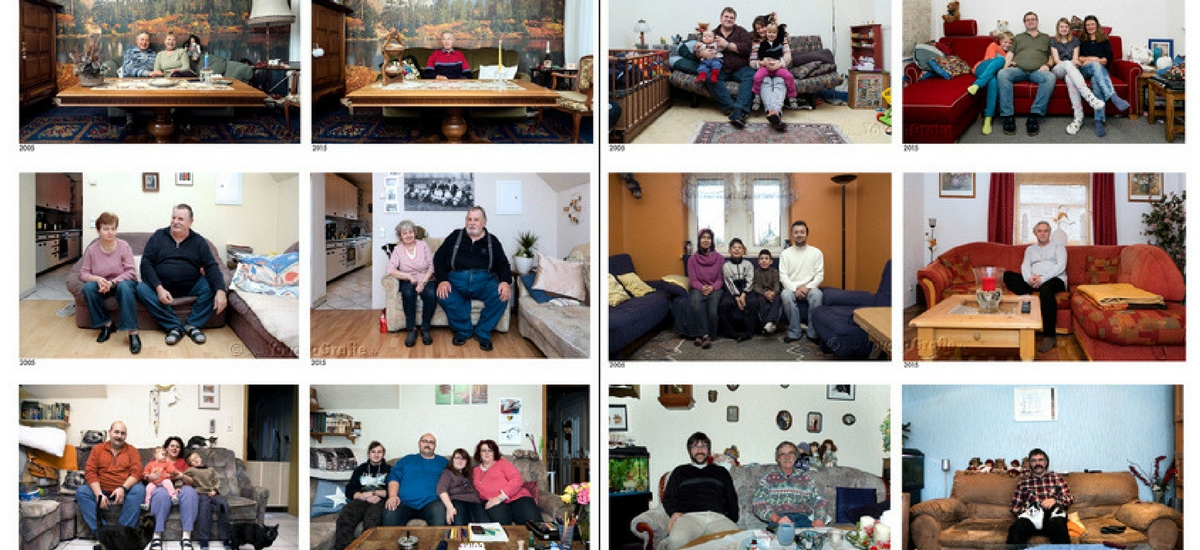 What is the story behind your move to China?
In 2005, my university, University of Applied Science Dortmund, had an exchange workshop – with Chinese students from Tsing Hua University Beijing, in Germany. We worked and lived together for three weeks – thirteen Chinese and thirteen German students. We lived in the coal mining area. This is actually where I developed my Karlstreet project. We were exchanging ideas and lifestyle. After that, I took Chinese classes at the university. I've finished my ground studies and I was able to get a sponsorship from the government to do an exchange study program. My contacts in Beijing helped me to find a university. I went to China for one year. Beijing appeared dusty and gray, and the traffic there was so loud… but during my semester vacations, I went traveling around China. In one month I went to six provinces and eight cities. I mostly stayed at my Chinese classmates' homes or their friends' homes. My Chinese got better and after I came back, I felt home in Beijing. In summary, what I experienced during that year were very welcoming, warmhearted, open and positive people.
After I came to China I got the feeling that I do have an advantage due to my education. I was not very convinced of my skills and environment in Germany because there is a lot of competition. There are many, well-educated photographers, and there are not so many companies who can hire them. The creative industry in Germany uses a lot internship and student workers who supply cheap photography work. I was a little bit disillusioned about my future in Germany. Coming to China and having this positivity, a bit more peace and an educational advantage gave me a lot of hope and energy to say I might start here. When I graduated from University of Applied Science Dortmund, Beijing Blue was my graduation project.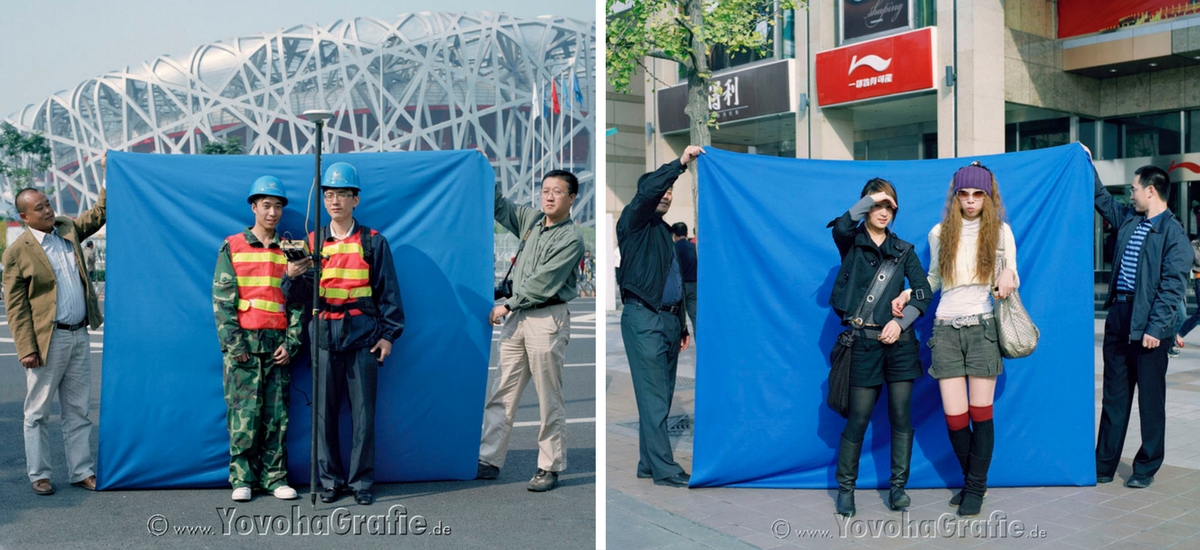 Tell me about Beijing Blue.
After I came back from the exchange year in China in 2007, the Beijing Olympics were on the move. At that time media were portraying China in a very negative light. I wanted to fight for China and all the nice and welcoming Chinese I met. There was no contemporary portrait of the so-called "Chinese". I decided to incorporate that into my work to show Chinese people and China. To show something else than just bad press. I think there are not enough people showing positive aspects of China's development. So I did Beijing Blue. I walked around the streets of Beijing with my camera and a blue background. I randomly asked people who I'd find interesting if I can take their pictures. I also had to convince two others passerby to hold the blue background for them. The other two people didn't know I would also take photos of them, and therefore, they didn't stage themselves. Sometimes they were smoking, looking around, talking on their mobiles … Or they were thinking … maybe I was going to take a picture of them as well, so they would hide behind the background. With my work, I connected random people on the street. Connections that are uncommon to Chinese.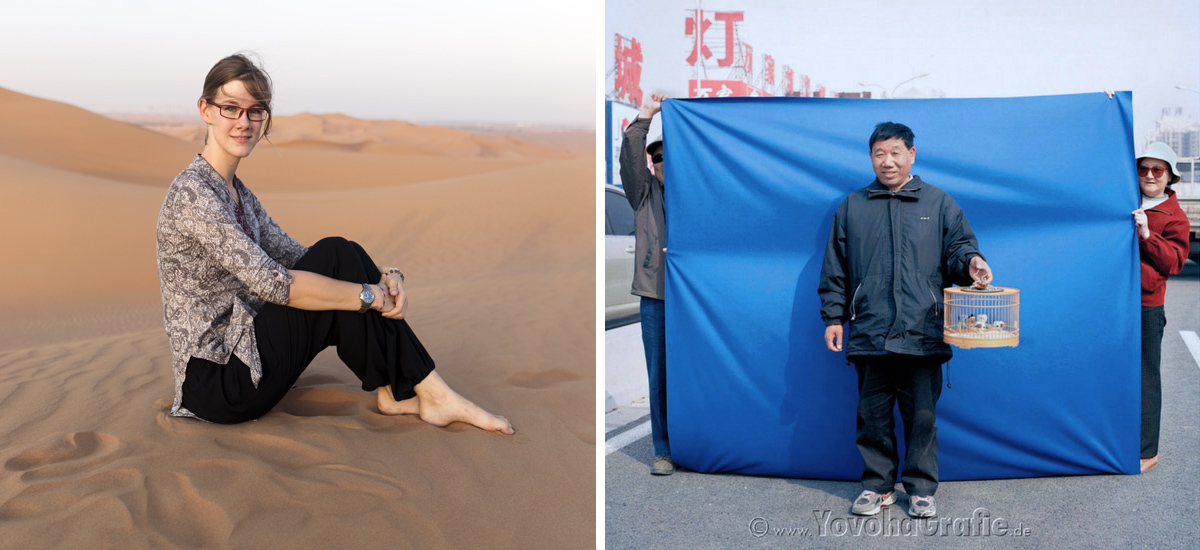 I think we should connect more with people surrounding us. Even now in Shanghai, I talk with common people, the flower lady at the corner… A couple who is selling their xiao long bao. They are there, working every day in a 5sqm shop. A merchant, who is preparing a barbecue on the street every night … I know they are from the Hunan province. They work in Shanghai and their son is back home. Their son is getting very angry when they leave him again. He cannot understand why they are away for the whole year. They work really hard to send a little bit of money back home.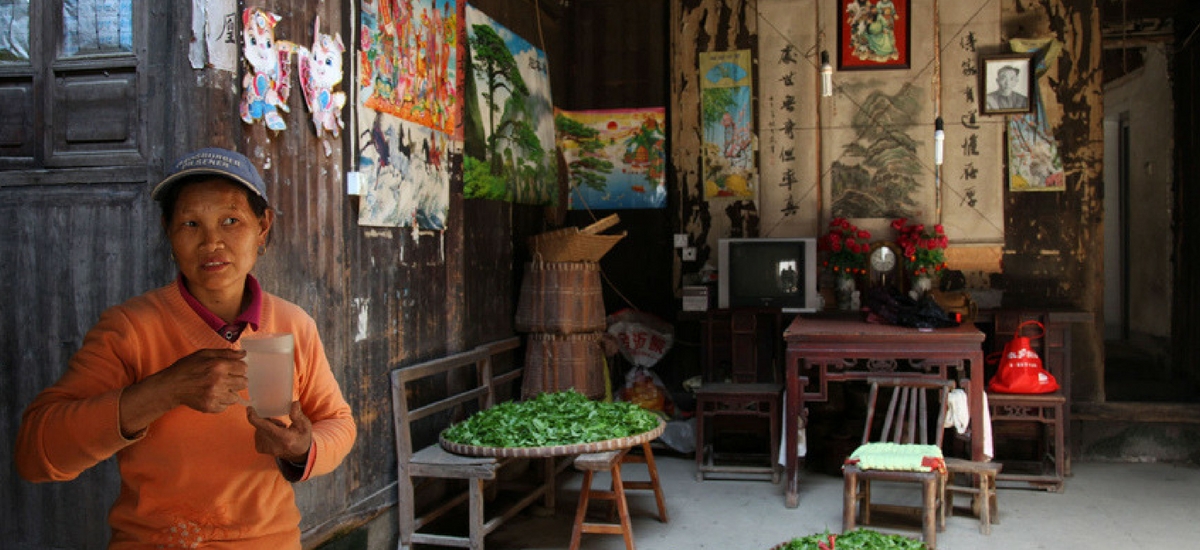 What was a deciding moment about whether you will be living and working in Germany or in China?
In 2010 I was the official press photographer of the German Pavilion during Shanghai Expo. I had that job for nine months which was a huge opportunity for me. Directly after graduating I had a fixed job and a fixed monthly income. It enabled me to build a network in Shanghai. After the Expo, I went back to Germany for four months. I was crying and said to myself "What am I doing here?". For me, after doing this exchange in 2006, it was clear that I wanted to go for it in China. In Germany, I would struggle for ten years in order to have a normal life and a client base as a photographer. I managed to get to this point after three years in China.
How do you deal with a flexibility of your work?
When you go to work or you have a company, people wait for you, so you need to be reliable for these people. I'm a freelancer. If I don't do my work, I won't be able to survive. I need discipline towards myself and towards my drives. I get up at 8 am, sometimes earlier. It's a natural time for me to get up, but still you need this discipline as nobody is calling you out and you could just sleep until 11…. You need to accomplish all tasks related to business even if you maybe don't like them, for example, admin work. To have that discipline is an important part of being successful.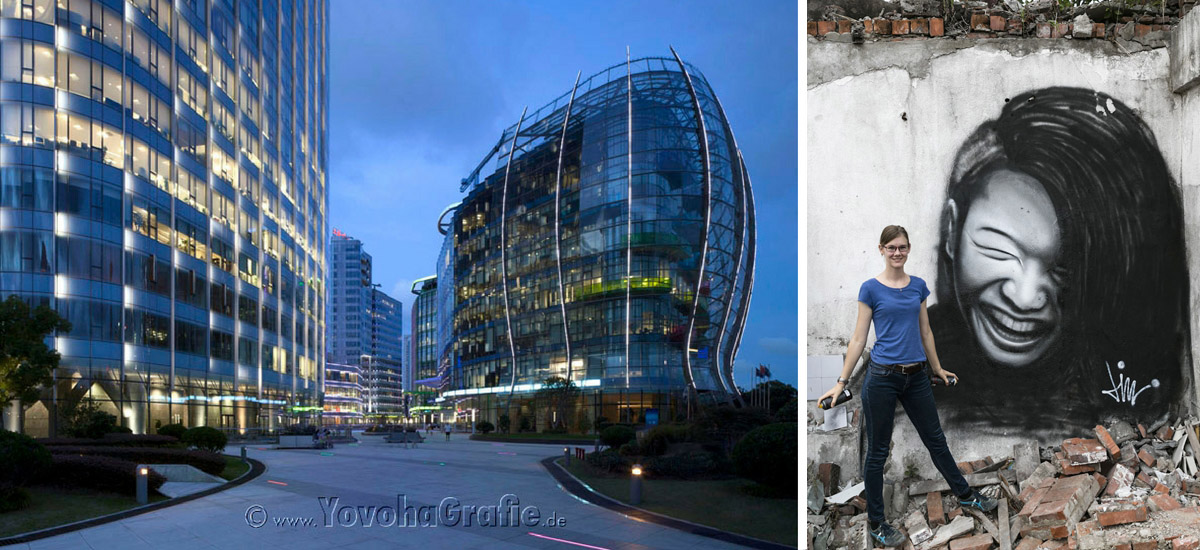 What is success for you?
For me, being successful means to a certain point being able to choose what I want to do and when I want to do it. Don't misunderstand me, that has certainly nothing to do with being lazy and only picking cherries from the cake. Of course, I have to take jobs I might not favor. However, I have this incredible luxury of saying "no" to certain jobs.
Photography for me comes out of a deep passion. It fulfills and balances me. When I can't take pictures for a while, I get uneasy and tensed. I am deeply thankful and fortunate to have managed to find what I am passionate about. Which lets me get through low or highly stressful times. I can choose to put my energy and time into more valuable projects.
This morning I posted a picture of me sitting on my bed with the sun coming through the window, shining over my feet and I was thinking: It's so enjoyable to not have to run to work and have the same schedule everyday and do the same tasks every day. How luxurious it is to be able to work once in a while from a café or from home. To not have someone telling me how I should work. What is success to me? I think success is very much connected to one's definition of luxury. If you think luxury has only to do with materialistic and monetary assets, I am not successful by this definition. For me, luxury and therefore success have to do with freedom. To be successful is to have choice. To be able to create and re-create myself. To a certain point, I have reached that level.
Thank you for inspiring us!
Pictures: Yolanda vom Hagen
Interested to learn more about Yolanda? You can contact her here:
Website: www.yovohagrafie.de
Behance: https://www.behance.net/mail342742d9
LinkedIn: https://www.linkedin.com/in/yolanda-vom-hagen-6b63702a/en
Mail: info@yovohagrafie.de
WeChat: Yovohagrafie
Comments are closed