Social media tips from an expert, Victoria Nikolaeva
Victoria Nikolaeva is a Social Media Strategist at New York Institute of Technology. Today we will be talking what excites us the most in social media: strategy, metrics and ROI. Without further ado, let's dive into her social media world and see where she is going to take us.
Numbers tend to be a true Achilles heel for plenty of fellow social media managers, but you definitely don't shy from numbers as a research assistant, helping out in data gathering and analysis. Can you give us an example of a campaign that was beautifully linked to ROI? 
A lot of the time, I try to look for inexpensive ways to gather data. In my experience, few companies want to allocate a higher budget to social media, or media in general. So through freely available tools such as built-in media platform post/campaign monitoring tools, or even better: using Google Analytics really helps a lot. There are freely available courses on how to use such tools that I recommend everyone take advantage of. The only shortcoming of Google Analytics is its inability to monitor social media, however, I found that most platforms have their own tools available.
At the moment the best example of ROI in my experience was when I first started experimenting with social media and analytics. I ran my own advertisement on Twitter, and quickly learned all of my mistakes in the ad campaign through the Twitter analysis interface. I remember making the silly mistake of including too many, hardly relevant, keywords in the campaign thinking that as long as it reaches more people, it would be better. That was a wrong approach. After adjusting my keywords, I had gained a lot more followers and traffic to my main website at the time. Ever since then, I've been using the tools to find the best posting times for my particular audiences, as well as see what posts interest them the most and look for ways to make them more frequent.
Can you share a proven method of retaining follower base and the way of measuring the retention rate?
In my experience, the best way of getting a steady follower base is by finding a niche topic that you like to post about and stick to it. I have found too many blogs try and post a variety of content targeted at a varied audience. However, that tends to confuse the brand identity more so than gain more followers. For example, an account that posts only flowers will be more successful than an account that posts about flowers, cooking, and cars. People look for specialization. And of course, being engaging with the audience, and posting frequently enough and on a set day of the week/month is important.
The best way to measure retention rate would be through Google Analytics or that particular platforms available tools. I like to look at the numbers for returning users to see if I have decent retention rates. However, when using Google Analytics for this, remember to exempt the IP address from your work and home to not confuse results!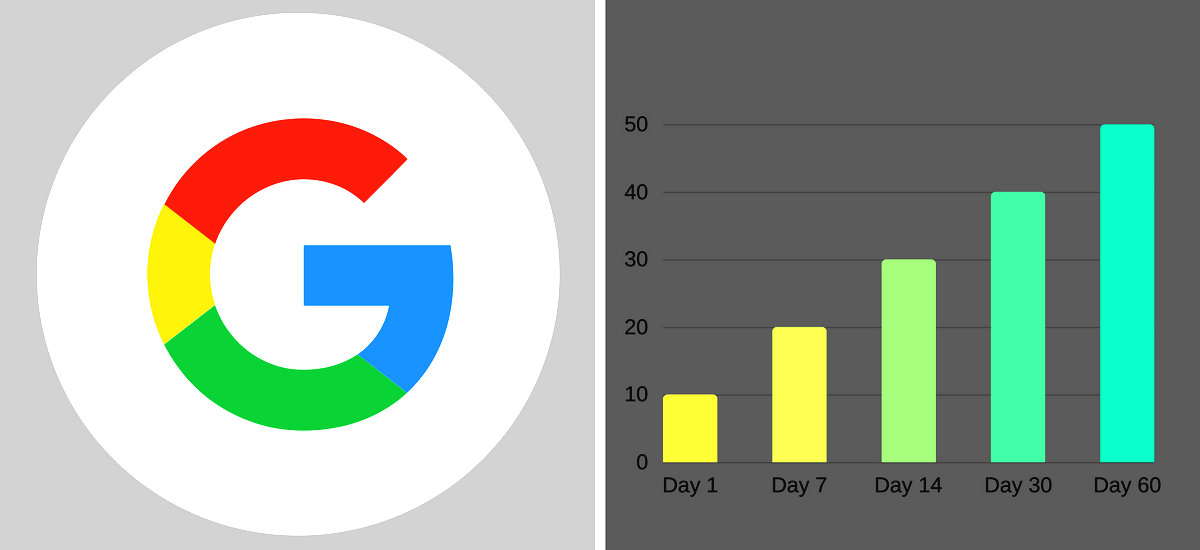 What is the biggest challenge in a social media manager's job and the way to overcome it?
Being on time with posts. It is important to post content at the same time/day so that followers get used to when new content comes up! However, life happens and sometimes we can forget to run a post for the day. I believe it is important to have at least 2 people on social media for that reason. Someone who can pick up the slack on occasion, and generate content when you simply cannot. At my job, I was lucky to have very helpful coworkers who sent me content whenever I was sick so that I could prepare posts from home.
They say that failures make us stronger. Can you give us an example of one of your failures, experienced during your career in social media. What did you learn from it?
I have already mentioned some failures in my previous answers, such as:
• Using too many and irrelevant keywords
• Missing a post date/time
But another failure would be sticking to the same type of content for too long. Interests evolve and that is another reason why it is important to monitor the performance of your posts. You need to be able to evolve with the interests. For a long time, I've stuck to posting the same content on Tuesdays because it was just something we always did at NYIT Career Services. However, recently we realized that post was not being clicked! And so I found another type of content to feature in its stead and it has been much more popular with the audience.
How do you define the success of a non-quantitative social media activity?
Since my accounts were not extremely large, it was enough to peruse the mentions under the hashtag we used, or simply look at the comments that were made on certain posts. The cool thing about social media is that it is a two-way communication street! You can reply to people and engage with your own audience. One of the coolest things a brand can do is actually reply and/or address any concerns a follower has. It shows that you listen and that you care.
This approach might be a lot more difficult if you have a larger account. For those accounts, there are software's available such as Sysomos Listen – Audience Heartbeat. There is a demo available for it, but I believe the full version needs to be paid for. This app allows you to track mentions of your brand. This will help you gauge the overall feeling that the audience has toward your brand and see what is being said about you. You can use that information to adjust in response to those concerns.
Any golden tip on achieving a consistent analytical approach?
I think the best tip for anyone starting out in social media is to stick to it. No matter what, keep posting daily/weekly. A lot of the time, we give up because we are not achieving immediate success with our blogs or media accounts, but that takes time.
The best ANALYTICAL tip I can give is to really invest in Google Analytics. Take the time to get certified in it – it is free. You will get an immense amount of data from it. Use it weekly to monitor your traffic/posts. Use that as a tool to experiment with new approaches and gauge their success.
What is the one social media metric you would die to measure, but no one out there came up with a solution yet?
This would be impossible to measure but I would love to know how many people click on my content because they like it, rather than because they want me to click on their content in exchange. You would see a lot of that happening on Instagram especially. People would comment things like: "Love your art! Please check out mine too!" Which makes you wonder if they only clicked for a click back.
Are you using any social media management tools you cannot live without?
Personally, at the moment no. Though I have used Latergram and Hootsuite in the past. Latergram was a cool tool, but its major fault is that it doesn't let you set up an auto-post. You still have to be the one to wake up and push the button for it to work!
Can you share with us your process of coming up with a social media strategy? What is the most difficult phase of a strategy?
Knowing your own limits. Sometimes you set out to do too much. This is especially true if you work alone or in a very small team for a very large company. There are many things we WANT to do but cannot, because of time. One such example was how I used to go out, interview and photograph students on campus for our own little version of "Humans of NYIT" post. However, overtime it became difficult to manage due to time constraints.
It is hard to plan for future problems, but you need to try and have the foresight to see what might end up being too much in the future.
Your biggest social media inspiration and social media guru everyone should learn from is…
This may sound cliché but I would say Buzzfeed. Their content is always colorful and engaging and a lot of that is due to them hiring very colorful personalities. They juggle multiple topics but they do it right by using appropriate categories. They are very good at staying on top of latest trends, and they know what their users want to see.
Testing and innovation are an important part of every social manager's job. Can you share what trends would you like to explore? 
360 click through photographs. Very cool idea, but only if you have a great camera and a cool photo to take. 360 photographs are a novelty that I feel need to be combined with some storytelling. There has to be a plot to the photo. However, 360 videos speak for themselves a lot more than a photo and I really love those. I feel that more brands should try and explore the possibilities of 360 photos/videos.
Another feature that I would love to explore in the future as it is not so readily available yet is Virtual Reality. Specifically, Facebook Spaces. I do not own a VR headset yet, and it is to my understanding that you cannot advertise in Facebook Spaces yet anyway. Though nothing has been said about Spaces being used for advertising, I believe that as with most mediums, eventually it will be open to advertising and I am wondering what that would look like.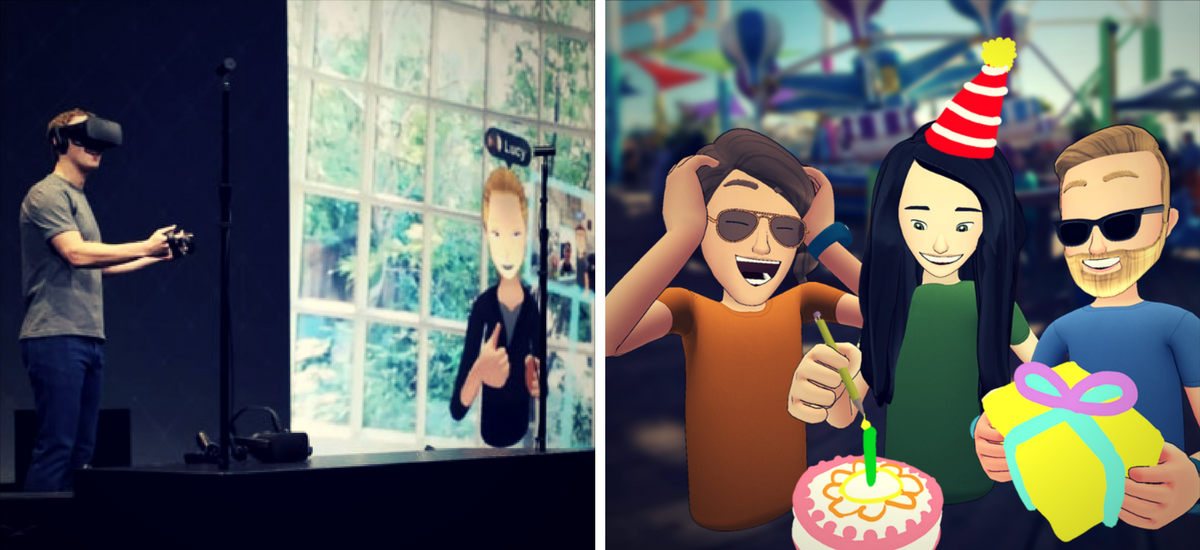 What is your process and mentality around taking ideas, prioritizing & testing them efficiently, validating, and then feeding the learning back into the process?
I get inspired by a lot of random things throughout the day: music, shows, games…etc. Once I get an idea, I prioritize them according to how excited I am about implementing them. If I have several ideas I would like to test out, I give each of them about a week or two to test run on their own to monitor their performance (It could sometimes take up to a week for results to accurately show in analytics) before implementing the next. Depending on the performance of each, I judge whether or not it is worth it to keep them active. Then in the future, if an idea has similar specs as a previous one that had not worked then I will probably be less excited about testing it.
I base a lot of this on feeling, but that feeling is based on how I imagine the idea to work which is heavily rooted in past experience with similar ideas. It is visualizing its performance first, then implement.
One DO and one DON'T while creating a meaningful growth in social media.
I have seen a lot of accounts promise follows for a follow-back. I do not believe that creates meaningful growth in social media as it only gains you followers who are interested in their own content rather than yours. When looking for meaningful growth you want your followers to be there for your content out of interest for it. The most important factors in creating meaningful growth are:
• Great content
• Engaging and responsive community
If you create a community around your content, the numbers (followers) will follow. Remember to stay true to your own brand identity and do not let numbers scare you into conforming into something you did not want to be in the first place. To summarize:
DO: stay true to your original identity
DO NOT: promise follow-backs for follows
And the last but not least: what would be your 2017 social media tip?
This will sound corny but: Passion.
Love what you are talking about, and the world will love it with you. Do not post things you do not agree with. People can see through lies a lot more easily these days than in the past. Authenticity is key.
Thank you for the interview!
Comments are closed