The Start of the Journey… Modern Career Woman Chapter III by Heather Schnacke
I am officially back in Prague. After a couple of months at home and figuring out what to do as you knew from the last post, the visa finally came through and then I actually had two job offers on the table. My previous job was still available to me, and then Amazon called me when was back in Oklahoma to see about starting in the HR department. What a whirlwind! I went through the process of both, but in the end, the door shut with Amazon due to my visa situation. In this moment, the answer was now very obvious and clear. So I officially accepted the other job and signed a 1.5 year contract that came with a signing bonus and more salary pay – WOW.   Now, I am so thankful that I am back in the Czech Republic – refreshed and ready to go for round two 🙂 The first time was just practice, right?
The holidays were an amazing and restful (and much needed) time with family back near Tulsa.  I am beyond grateful for the love that constantly surrounds me, and only hope I spread it to others wherever I go!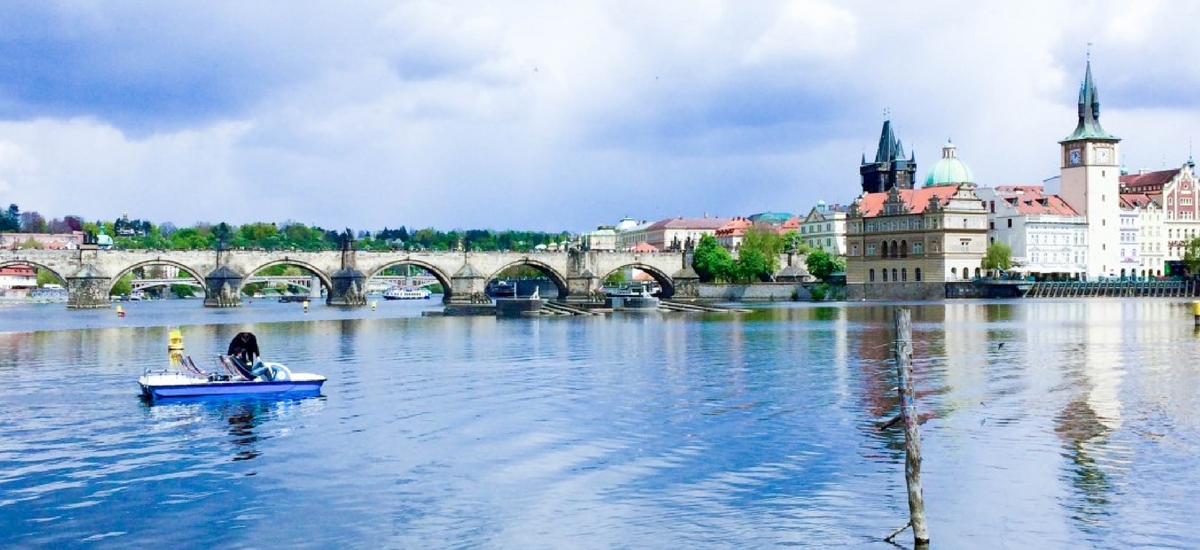 I currently live in a one bedroom flat in a beautiful part of Prague (District 3 – very Hunger Games) for a couple of months that I am renting out from an American friend I met at the International Church here last fall.  I start work tomorrow…  I am the first employee that this start-up company hired – two guys started it and I am the third. I will be driving their social media/marketing campaign for the next year, launching and promoting their company, and teaching English to businesses in Prague. It is a really small company with a lot of potential and challenges ahead – I am really excited (and a bit unsure of how it will go) for this venture; therefore, it will be interesting to see where it all leads in the next couple of years. I am excited you will be joining me as well!
Outside of work hours, I am very involved in an anti human trafficking training program that is changing Prague in so many amazing ways… I cannot wait to share more as I keep learning about it.  The crime is appalling but so much good is happening.   Every saved life is celebrated. I am connected to other anti human trafficking organizations in London, Florida, and Oklahoma so it will be so cool to see how they all connect in the next few years.  I am a huge believer in that there is purpose behind everything – the dots all connect and it's only when we look back that we can see it clearly. Excited!
I am loving NOT driving a car (the public transportation is incredibly efficient here), walking everywhere, lovely cafes, people having conversations in pubs and restaurants without their phones out, and fun accents everywhere I go! Some things are not perfect, but right now, I am learning to embrace those imperfections.
This city definitely captures my soul in more ways than I can express – I could see these sights every day and never tire of them.  So very thankful I get to spend 2016 in this magical place. And now I leave you with this quote that has been on my mind a lot lately…
"Don't ask what the world needs. Ask what makes you come alive, and go do it. Because what the world needs is people who have come alive."
Thanks to a challenge from a previous professor, my word of the year is:  COMMITMENT. 🙂 And the biggest thank you to Coachify for challenging me to dig deep in my soul to really find out what I am created for. It has changed me forever and for the better. So thankful I get to work with this company going forward.
Love, Heather xoxo
Pictures: Heather Schnacke
Comments are closed