Career transition – from London to China.
千里之行,始於足下.
A journey of a thousand miles begins with a single step.
Lao-tzu, Chinese Philosopher (604 BC – 531 BC)
In 2011 I quit my job in SAP recruitment in London and moved to China. Little did I know what was going to happen, but I hoped that the relocation would help me change my career.
I didn't love my job, but I didn't strongly dislike it either. As everywhere, it had its rainy Monday mornings when commuters were rushing through the Liverpool Station. Everyone seemed stressed out and unhappy about starting a new week in the City. However, as soon as I would get inside the office and make my coffee while chatting with colleagues, it didn't seem that bad. 'I can do it, I can get through another week, if I only survived Monday' I would say to myself. There was also the thrill of headhunting, the constant buzz in the office, and a lot of laughs. Life was good and the closer to the weekend the better it was becoming. Around Wednesday, emails from my friends were starting to circulate as we were preparing for another fabulous weekend in London. It rarely happens that we are entirely happy or unhappy in our job, and I guess that makes any decision harder. When is the cutting off moment when we say: "I'm done with it and ready for a new role"? Once we have reached that stage another obstacle appears – we don't have clarity on what we WANT.
I realized that what bothered me the most about my job was the fact that I didn't feel challenged anymore. I didn't want to live only for the weekend. I thought about moving to internal HR, as that was one of the most common "career transitions" for agency recruiters. I was also asking myself when was the last time I was happy at my job? The answer was three years ago, working as an executive search consultant in the energy sector. With that in mind, I was considering going back to the executive search. Then my boyfriend got a job offer in Beijing. We discussed three options: a long-distance relationship, me staying in London and trying to job hunt in Beijing, or finally quitting my job and relocating together. From a recruiter perspective, I knew that being in the right location could make a huge difference. Firstly, my CV with London and the UK number on it could go into the "bin folder" in a matter of seconds. Secondly, meeting hiring managers face to face is a small difference that makes the all the difference.
While discussing relocation, we also decided to get married. Three weeks later, on a Monday morning, I was rushing through Liverpool Station to work. I was going straight from the airport and I asked my manager if we could have a meeting. He knew I just came back from Las Vegas, he wasn't particularly surprised about the marriage decision. However, he didn't expect the news that I was now moving to Beijing.
I was moving to a country that I haven't visited before. I didn't know anyone there and I didn't speak the language. A country that scores at the top of the most difficult places to live and work in the world. The goal was to find a new career path and I was excited about it, especially about the fact that everything was going to be different.
What happened in China?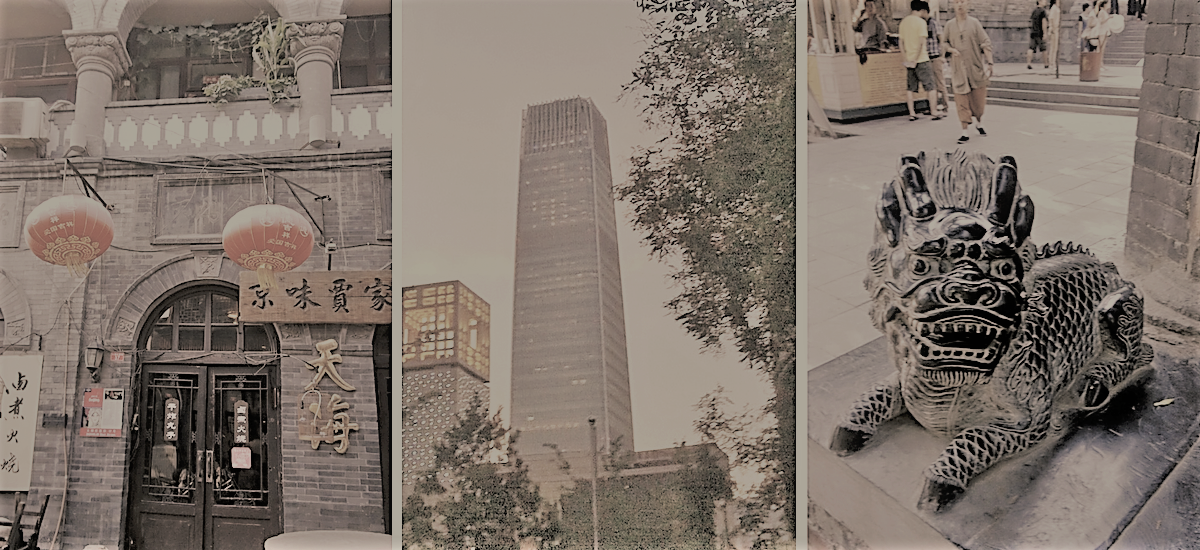 Since it wasn't my first relocation experience, I was confident that soon I would find my dream job. However, my confidence was crushed and then rebuilt again. It turned out that majority of mid-level HR roles in China were reserved for Chinese speakers. One of the most shocking feedback replies was from P&G: We are only hiring native Chinese people for the HR department. Recruitment is a numbers game, so I set myself a target- twenty CVs to send out per week. I started to be headhunted by recruitment agencies and without any better option, I was going for every interview I was invited.
Over countless interviews and five formal job offers later (I rejected all of them), I was disillusioned with my job search. I accepted a role as the IT Recruitment Consultant. The same job I had in London. I realized that no matter how hard I tried I will never love this job. During that time, many foreigners asked me to consult them about the job market in Asia, their CVs, and interviewing. That was a first, small step to becoming a career coach in the future. I also enjoyed training my Chinese colleagues on recruitment best practices and social media.
One day I received a call about interviewing with another IT recruitment company. I explained that I was not looking for yet another similar role. "Why don't you just meet the manager and see what happens?" said the recruiter. It was like hearing myself many times before, convincing my candidates to be open-minded and go for the interview.
During the interview, I was very clear about what I didn't want and what interested me. The company decided to create a new, fixed term contract role for me, which was training and coaching their recruitment team. I was going to deliver what the company needed, doing the work I enjoyed. It turned out to be one of the best jobs I've ever had. Before my contract expired, I updated my LinkedIn profile, and I got headhunted for an intercultural trainer role. A new career in training and coaching had officially begun.
How can you approach your career transition abroad?
Before you throw away your current career, think about the moments you enjoy at work. These are the good clues. I realized that I was keen on helping others to learn and grow or find a better job. I did like the recruitment ambiance, and the whole process of headhunting supported by social media. Now, I train others on social media recruiting. My recruitment experience comes in handy in my coaching work.
Think about your niche skills and how you can solve the company's problems. Find out what are their struggles and propose your solution. Pay attention to direct competitors of your current employer. These are usually the companies that will want you the most. In my case, I offered my knowledge of SAP market and hands-on expertise in recruitment to secure a training position.
If you work for a larger company, a good place to start career transition could be your current workplace. Much of recruitment efforts is about mitigating the risk of hiring the wrong person. Once you are in company A, someone else has already taken the risk of recruiting you. It's much easier to change roles or even a whole career internally.
If you relocate with your family, ask your partner's company for career assistance. More and more companies deliver career coaching for relocating partners. Others don't have formal programs in place yet, but they can provide some extra budget for it. I predict that it will become a growing trend because many more relocating families want to continue dual careers.
Do an inventory of yourself (HERE is the book that will teach that) but don't keep it for yourself. Go out, meet people, interview, brainstorm. Have the courage to say: I like your company, but I don't like the job. If the company truly wants you, they will create a job for you. YES! It does happen.
Beata Dziedzic
Pictures: BD, Heather Schnacke, Canva
Comments are closed