5 reasons to move to Prague.
What do people think of when they think of Prague? Beer is so good and inexpensive! The beautiful old architecture of the city and the castle is a sight to behold!
I moved to Prague from L.A. and I am here to tell you that there is more to this "Srdce Evropa" (Heart of Europe) than meets the eye. There is a magical quality of this city that you feel. Stop somewhere for a nice view even for a short time and look not only with your eyes, but recognize what you feel. We need this once in a while because busy schedules only allow us to check time as we do this and that. Appreciating these simpler things of life along the way makes the journey through any walk or task much more than it is. When I have time, I still go to the city center to walk like when I was the tourist gazing at the Charles Bridge, the castle or the Letna beer garden where you have a breath-taking view of the city below. My favorite time is at night when the lights make the scene ethereal.
CZECH PEOPLE
Czechs are very bright and well educated and strive to be better by learning, reading or creating. When at work they truly focus on the task before them, but when work is over, they know how to RELAX or play. That's good balance. I have always said we are not robots – we need a break once in a while so we can get back to work refreshed to do what we must. Yes, they can be found very busy in the city, but they still have an inner passion about life and good ethic. First, and what is most important to make me happy where I live is the people. Aren't people who we have our interactions with throughout life rather than just food and what we see around us? Never mind all the sunshine, gorgeous scenery or food and drink to enjoy. The people must be good hearted and mean well. I found this here. Some have said Czechs look unfriendly, but they aren't actually. If you talk to them respectfully, you find they respond with polite willingness and help if you need anything. This was a pleasant culture shock for me. I had long forgotten what it was like to live among people who are like this. I love living here.
2. VEGAN COMMUNITY
The second and quite surprising discovery for me is the strong vegan vibe here. I previously thought this would be the land of mostly meat and potatoes and life would be a search for what I could eat here, but not so! There are many vegan restaurants around the city and when the weather is nice, there are vegan, vegetarian and raw vegan festivals almost every month! Let me clarify that I do not push this lifestyle of eating on anyone. That's not what it is about. You have to want this yourself for whatever your own reasons are. It can be out of compassion for animals who are abused and slaughtered or maybe you have health issues that get better if you eat like this. Regardless, I keep finding meat eaters who go to vegan places to eat simply because they like some of the dishes. Most Czechs passion for choosing this plant based diet is because of their concern for animals whereas where I came from it's for health reasons and healthy living. There are also athletes and body builders here who band together proud of their achievements to prove we can still build strong bodies on this plant based diet. They all mainly want to do the right thing.
3. HISTORY
Third, is that this city has been one where people centuries ago have come for inspiration or to collaborate with others in their creation and achievements. There were scientists, authors, musicians and artists in many different arts who became greats who lived here or at least spent some time in this city. There is still a modern day version of this that has made this such an international city that I have met people from many more countries around the world than I have ever met in my life. Most other big cities "shout" out to the world about themselves, but the refined Czechs have that quiet self confidence in their accomplishments so you just don't hear about it as much, but it is there. If you live here, that desire and inspiration will rub off on you to do your own great thing.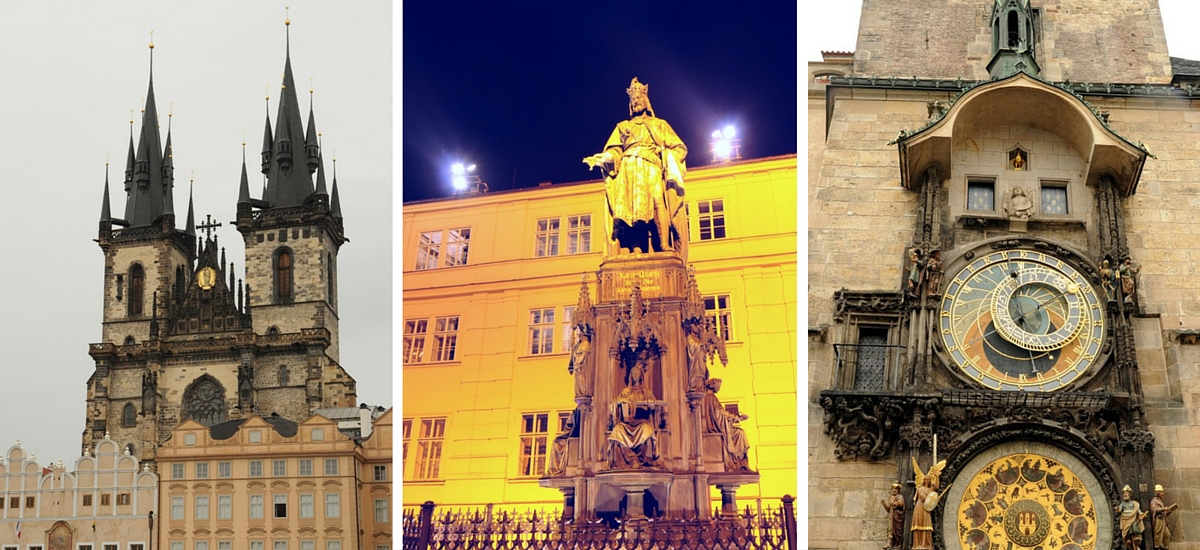 4. PLENTY OF FURRY LOVE
All this talk about the people is great, but fourth on my list is that furry friends are well loved here and enjoy being a part of the family. This is a dog friendly city where dogs are welcomed if they behave well on the metros with their muzzles on or in most restaurants and generally walking around town. This discovery amazed me by how well trained and behaved their dogs are. They are also very loyal to their owners! No, don't worry, you don't see dog poo everywhere because Czechs like cleanliness. I have seen all kinds of breeds from Chihuahuas and the fluffy haired small breeds to Greyhounds, German Shepherds, Great Danes, Rhodesian Ridgebacks and one really huge dog I have seen around town before that other people have talked about is a Wolfhound dog. I love the bigger dogs! They are amusing to watch because it's more like another person than a pet.
OK, there is the other much loved furry pet that I can't forget to mention – cats! With cats living indoors, you don't realize they are here, but you will eventually meet many who love and own them throughout the city where allowed. If you like to play with cats, but can't own them, there are many cat cafes around here where you can enjoy your coffee or tea in a nice little place where there are about 7 to 10 cats walking around for you to freely snap pictures of or to enjoy petting. I'm mildly allergic to cats which is one reason I can't own one, but just a coffee with a friend in one of these places is fine for me. One café has a cat named Stella who came to sit beside me on my purse! I guess she knew we just "had" to hang out together for having the same name!
5. SEASONS
Reason number five is that in Spring and Summer I happily open my windows to gorgeously sunny mornings and I mean gorgeous!! There is such a wide blue sky with that bright sunshine greeting me to bring my first smile to start my day. You know how the energy of the sunshine gives us that awakened happiness? There are plenty of sunny days to enjoy and people truly do. I still love the change of seasons though. Winters aren't that severe because this city doesn't get much snow. If any, it's so little that it's not a big deal. This city goes through all the seasons so it you have fun playing with styles for warm and cold temperatures.
These only name a few of the good things that money can't buy. Just add in the usual things you need to do like work, home, friends, family and you have Prague. The most important reason is because of the people. Everything else is only secondary.
Stella Yin
Pictures: Arief Munandar
Are you also relocating to Prague? Click HERE to find out more about Czech people.
Comments are closed