Modern Career Woman – Heather – Chapter II – So Who Is This Modern Career Woman?
So Who Is This Modern Career Woman?
Modern Career Woman: A female who wants to see more of the world, make a difference, figure out her own way (not society's), see where life takes her, and not be afraid to do things (or move to another country) on her own. We have seen how Sheryl Sandberg has made her mark on the feminist world by telling both women and men that we CAN do it all between work, family, and the home. We can break that glass ceiling. That women can rise to the very top even if they have one kid on each knee and a husband on her shoulders. And that also men can start helping in the household – changing the traditional roles of society depending on the dynamic and circumstances of the pair. The difference is that the modern career woman focuses on the female who may not necessarily want kids and could be married or not, but wants to make her mark on the world in a bold way. She craves adventure, boldness, risks, new atmospheres, challenges, unexpected changes, and nonconventional ways to help her learn and grow into the person she knows she can become. She is not afraid to move into another culture- it excites her! She is perhaps afraid of the unknown, but her excitement overrides her fear. She would rather take risks and learn from mistakes than not take the plunge at all. She knows that everything is a lesson about learning and growing anyway – so nothing can stop her from trying!
The modern woman is so curious about the world but doesn't just want to see it – she wants to help in any way that she can. She wants to see how others live, build deep and local connections, see different ways of life, and make her own mark. She has her career dreams and goals, but they center around the world, not just her home or where she plans to be for the next twenty years. Her dream may still be a CEO, an artist, a lawyer, or own her own business – but the main focus is to find her own way and know that traveling and living in other cultures/places is possible (and not just as a 20 year old lost soul).
She wants to keep living, traveling, experiencing, and growing while she is young. The 60 is the new 40! She longs to find a partner who supports her in this mindset (or is okay with NOT having that if it stops her). She will not settle. Kids may come into the picture later, but she knows when the time is right and doesn't force that even if society tells her it's time to have kids before it's too late.
The modern woman may not know exactly what she wants to do or how she wants to do it, but she doesn't give up. She keeps going, talking with people, takes the next step, and is always curious what else is next or what else she can do. The world is truly her oyster. And if she finds herself a bit (or quite) lost along the way, she reads something like this to relate to and realizes she is not alone. She is not afraid to ask for help, but does so with the right people.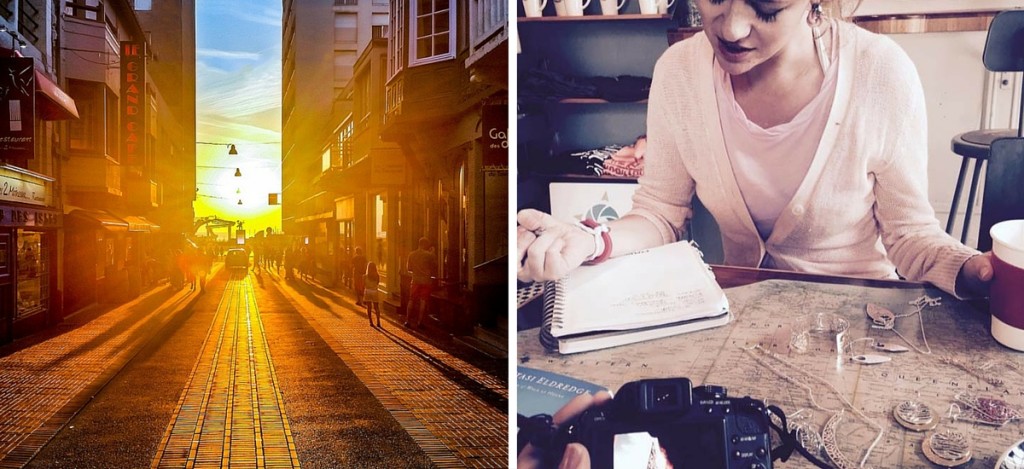 She has set goals, but always allows herself enough freedom to see where life takes her. Her comfort zone is actually not comfortable at all. She feels trapped. Those with a Type A Personality have a hard time scaling back and seeing things as they are rather than making sure EVERY step happens within her five year plan. The beauty of learning to have a plan, but then let go. Yet, so so hard. Thankfully, she has people like in Coachify to help guide and coach to where she wants to be when things seem too mundane or confusing or can't seem to find the answer.
I look forward to sharing my Modern Career Woman journey with you and I hope you will do the same. Right now, I am in Oklahoma currently applying for jobs but also thinking that I need to go back to Prague now that my visa came through. Not to run away – but to gain more life experience abroad, build connections, help grow a business, and see where this beautiful life can take us. I definitely feel too comfortable here – Not a good sign for the modern career woman. However, my intuition is telling me to not make a decision YET. To wait when I do need to make one. Hence, the beauty of taking life as it comes. Then – BE BOLD.
More soon! Thank you for riding along with me.
Sincerely,
Heather
Comments are closed