Are you the "grass is always greener on the other side" person?
Some people just love change. They live, breath and talk change. Let me call them "the grass is always greener on the other side" type of people. However it is important to mention that I have in mind people who don't just simply talk or dream about "the other side" – they really go for it. One day they mention that they are ready to relocate and the next thing you see is an invite for a leaving party. Or maybe they reveal to you that they don't get along with their boss and are considering to put their CV out there. The next time you meet them they have already joined a new company. Let's say you have recently changed your job, but things are not going as you expected and you are really disappointed. You say: "It is not what I have imagined, but now, since I made this change, I need to stick around. I can't just run away all the time" – "Why not?" will say your "the grass is always greener" friend, being genuinely surprised that you don't see a solution. It's so simple, just make a change. It didn't work out? Make another change. That's their motto. If you have these type of friends, it is never boring to be around them, as they are always up for something. And of course it seems all of the adventures in the world are happening to them. But what to do if you are this person?
I have put together some tips and lessons learnt from my own experiences and from observing people similar to me. Yes, I am a change loving person too. After countless job and place changes myself, I can say that I somehow learnt to manage it in the way that it doesn't affect my career development and happiness. I have also learned that changing everything doesn't have to be the best option.
"You have to follow your passion". "Do what you love". – We hear that all the time, and while it's not easy, it works especially for change loving people. On the other hand, a change loving person who is not passionate or worse, bored at work will not stick around for long. There is so much discussion around about job hopping.  For me, a "jumpy'' CV doesn't show the whole picture. For example, I wouldn't mind to hire a "job hopper" if I knew the role I have on offer is a perfect match for this person.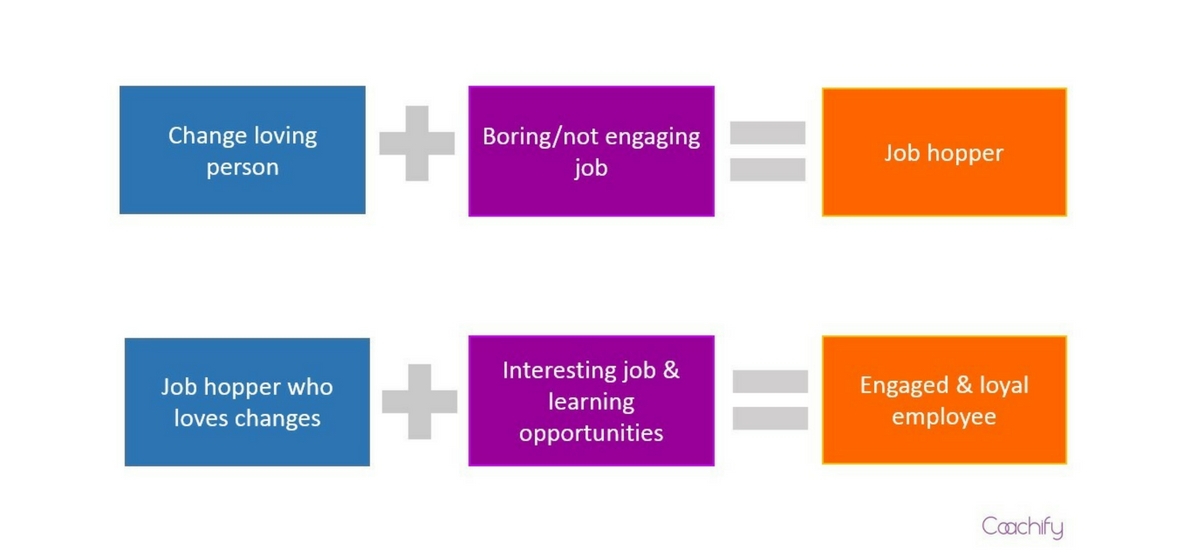 What you need to remember from this mini hiring guide, is that if you are a change loving person and not passionate about your role, it will be more painful for you (than for other people) to stay in a job for a longer period of time. If you do stay, however, (or shall I say that you force yourself to stay) it could be more stressful for you than for others and can have serious effects on your health.
Appreciate where you are now. As you might know, gratefulness is the key to happiness. I remember when I first moved to London I loved it, but after some time, I had images of myself working somewhere sunny like Australia, Middle East or Asia – I just couldn't stop thinking about it. These fantasies were becoming stronger after every New Year and I think it had something to do with not the exactly fabulous UK winters. When I had the opportunity to move to Beijing, it wasn't a very hard decision – it had nothing to do with the image of spending time on the beach after work but it had two unbeatable advantages – it was new and it was different. Although China was a perfect move career wise, I realized I was missing London and the European life style. I still enjoyed my life in China, but also I was impatiently anticipating my next relocation. When I moved to Prague, I realized after some time that I was really missing … Asia. Something was wrong and I knew I had to deal with it, otherwise my life will be just short-term moments of happiness of before and after relocation and longing to be somewhere else in between. I don't even have to mention that I had the time of my life during my last months in Beijing – when I knew I was going to leave that place. A good hint for what was coming. I said to myself that I don't want to repeat this mistake and fall in love with Prague after it's too late. Here, imagination comes handy. I imagined that I am relocating again – what I will I miss from Prague? What do I love here that won't be easy to find somewhere else?  Some of the things on my list are speaking Czech, tramways, Ovocný Světozor (a Czech patisserie), kávička (a special Czech coffee that has only 30% of coffee in it), and the fact Czech people love animals and dogs are omnipresent wherever you go. I will also miss my amazingly supportive Czech and Expat friends. If you become restless, but are not ready to leave your current country, creating a list of what you would miss works wonders. Just make sure that you think or even talk about it every day and after some time, it will help you to become more grounded and present in the moment, instead of living in the past and future.
Everything is possible these days. If you dream day and night about travelling, start following on Instagram those who do it for living. It won't happen overnight, but you could find your niche and join this tribe who earns while travelling. All you need is a dose of imagination, curiosity, and an open mind. For sure you have them all.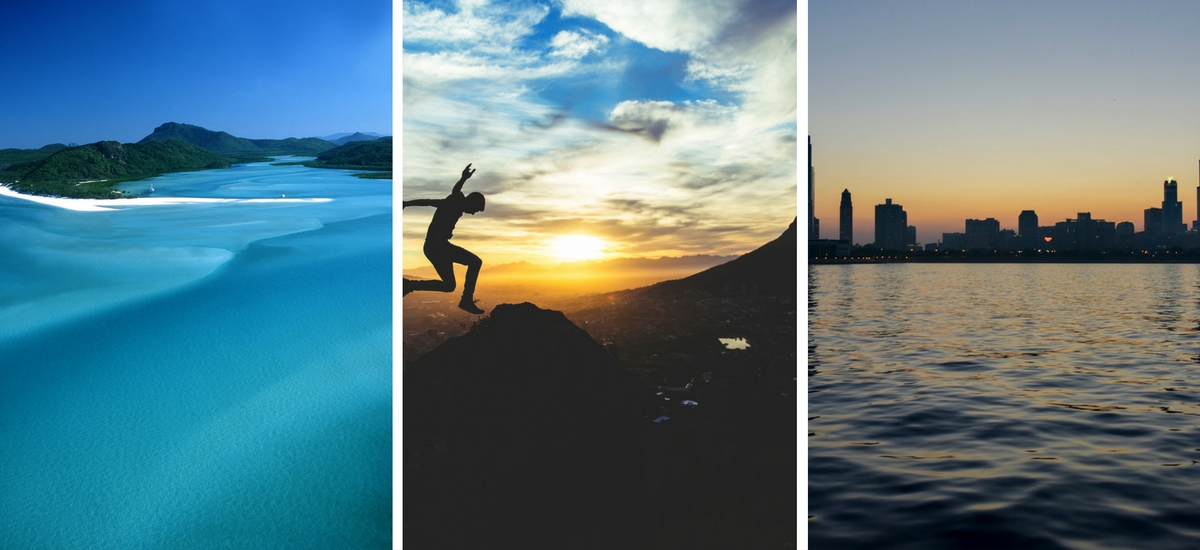 Speaking of your niche, I can't stop refrain myself from saying that everyone is different and you need to find what works for you. If for any reasons you cannot not go fully location independent, there is so much of a middle ground waiting for you to be discovered. In my case I went for a "blended" location independence. I relocate on average every three years and I travel almost every month, which is a good mix of some sort of stability and constant change. I am able to manage my workload in between travels, but if needed, I simply take my laptop with me or I use my phone. Nowadays, the lack of internet in some places is actually a luxury and I can use this time for creative thinking, writing and planning.
How about you? Are you a change loving person? Where are you relocating next?
Beata Dziedzic
Comments are closed