LinkedIn Training– Individual $490, Group $350
Why mastering LinkedIn is so important?
Exposure to potential leads and customers
A thought leader & expert skillset
We offer:
Experienced coaches (on LinkedIn since 2007!)
LinkedIn functionalities, interesting case studies, smart tips and tricks
Lead generation for your business on LinkedIn
Common LinkedIn mistakes to be avoided
Content strategy for Company & ShowCase Page, Pulse, SlideShare, Community Building Tools
Analytics
Company Branding vs Personal Branding overview
Individual – $490
Group – $350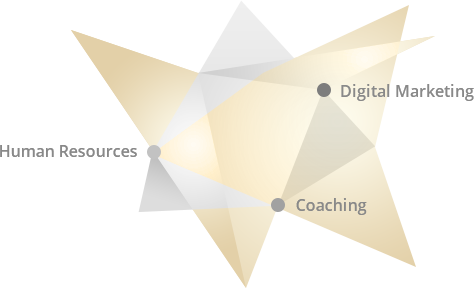 Talent Management in the digital era –
customised prices
Creating a powerful brand people want to work for, building strong candidates relationships and increasing your employees engagement
Why having a strong employment brand is so important?
You can save up to 50% while hiring a new employee
Companies with a stronger talent brand have 28% lower turn-over rates than companies with a weaker employer brand*
You have an opportunity to interact directly with passive candidates communities
We offer:
FREE meeting/ conference call to discuss your company needs
Talent Management strategy
Competence mapping
Creating strong employment brand
Employees engagement strategy
Setting up Social Learning
Training for HR and line managers: recruitment, behavioural interviews, negotiations
Passive candidates communities building
Recruitment content marketing strategy
Social Media strategy
…and more depending on your needs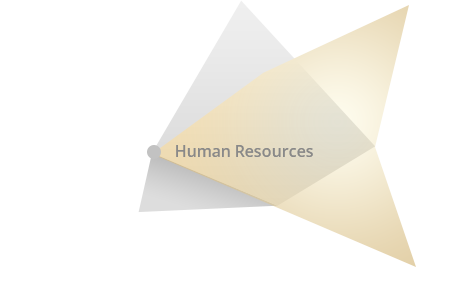 Change management –
customised prices
In nowadays world coaching is a key resource for optimising the change and delivering high-performance.
We offer:
Coaching your employees to adapt to organisational or IT change
Working together with your business leaders to bring desired change to your organisation
Supporting change agents to influence stakeholders and move the organisation toward a common vision or goal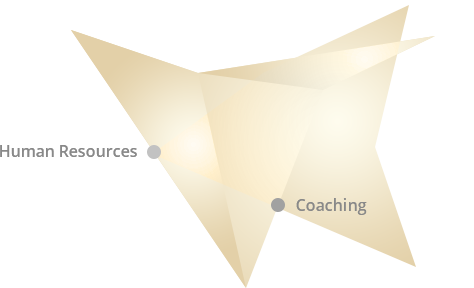 Employee in a global village –
customised prices
Developing your employees intercultural competences.
Why intercultural competences are crucial?
Removing cultural road blocks opens up possibilities to worldwide markets
Preparing your employees to handle cultural clashes well in advance
Providing them with tools to be more productive in a foreign environment
Minimising the risk of misunderstanding with the local teams or offending the local customs
We offer:
FREE learning needs analysis to determine your employees needs
Working effectively in the new culture
Competence mapping
Global Leader' toolkit
Managing high context culture teams
Communication of the virtual teams
Relocating Partner Career Development Support
Intercultural Family Support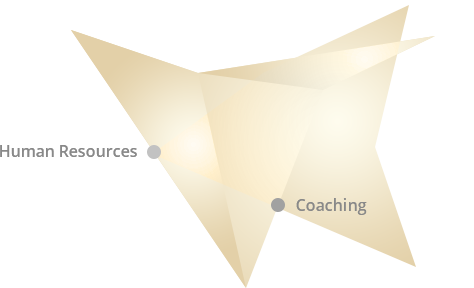 Jump Start Your Facebook Marketing with Our Facebook Bootcamp
BECOME a Facebook Expert
FIND well targeted, quality hires
SELL your products to every audience
Do you know that 5 new people join Facebook every second?
Facebook is the biggest social media platform worldwide offering great tools to find every audience. It's also ever-changing and complex, so it's hard to catch up with "what's trendy " on Facebook at the moment.
This training will help you to understand Facebook functionalities and it will teach you the most efficient strategies to promote your business. You will learn to reach out to your dream audiences.
DEVELOP your online expertise
BOOST the number of fans and hires
IMPLEMENT smart marketing strategies
Dagmara is powerful speaker and trainer with high expertise level. The way she conducts workshops, she grabs your attention from the first minute till the end. She can engage participants in interesting exercises. If you need to expand your knowledge about Facebook as marketing or recruitment tool, she is the one who will show you how to do it, even more then you expect. I definitely recommend her as an Expert.

Who Is Facebook Bootcamp For?
Employer Branding and HR professionals
Want to take advantage of social media to identify and connect with quality candidates
Want to learn proven techniques to engage community on their company's Fan Page to build the trust and spread company's culture
Want to learn how to communicate properly with candidates to turn them into quality hires
Marketing, PR and Communications managers
Want to give a boost to a company's social media
Want to promote various programs or services within the company
Experience issue with attracting and engaging fans on Facebook and turn them into loyal consumers
Business Owners
Want to figure out advertising and customer support on Facebook
Want to learn quick, working strategies that will have an immediate effect on the business
Want to tell their customers about the brand culture and values
I took part in the workshop cunducted by Ms Sitek on the subject of usign Facebook as a recruiting tool. The presentation as well as the practical group excercise were engaging and enlightening. I recommend Ms Sitek as a source of knowledge in the field of importance of involving social networking in the recruiting campaigns.

Don't participate in Facebook Bootcamp if 
You are not willing to invest your time to get the desired results
You are not willing to foster long-term relationships with Your fans
You are looking for effortless solutions.
What will you learn during Facebook Bootcamp?
Recruiters
Targeting job offers to the perfect candidates
Optimizing Facebook  to reach maximum number of potential candidates
Crafting the message to appeal to candidates and to make them take action
Retaining your employees through community building  and employer branding techniques
Marketers and business owners
Understanding how to attract more customers
Targeting audiences worldwide through Facebook Ads
Benefiting from highly targeted fans ready to buy your products
Engaging existing fanbase and make them buy your products
I highly recommend Dagmara as both speaker & expert on "Facebook in Recruitment". We had a pleasure to cooperate with Dagmara on one of our key projects www.HRnaSniadanie.pl, where Dagmara delivered highly impactfull presentation on use of FB in recruitment. Can't wait to see Dagmara on www.warsztatyEB.pl

In case you would like to start or boost using social media in HR context, there's no better way that listen to Dagma. She is keen presenter, has deep practical knowledge and is always on top of trends and changes in the industry. We had an opportunity to cooperate during www.warsztatyEB.pl. I highly recommend Dagmara!

Facebook Bootcamp Step by step
The 8-hour intense training includes:
Branding
Learn inspiring employer branding trends on Facebook
Set up and optimize your fan page or personal profile
Create engaging communities to advocate for your brand
Content Creation
Create posts with a higher number of shares, comments and reach
Surprise your fans with a creative visual communication
Communicate according to your target groups
Hiring
Learn the best strategies of finding quality candidates
Learn to use personal profile, groups and fan pages to engage with candidates and turn them into your hires
Boost your message with ads and optimize them on a budget
Selling
Sell on Facebook without spamming your fans
Increase your sales with smart Facebook Ads
Use Facebook native functions to generate quality traffic
Individual: 310$
Group: 270$
Take your business to the next level with Dagmara – Coachify Social Media Trainer
Dagmara will teach you the most important dynamics of Facebook crafted for you business, guiding you through social recruiting, selling, content creation and branding.
Want to work smarter, not harder? Let's talk.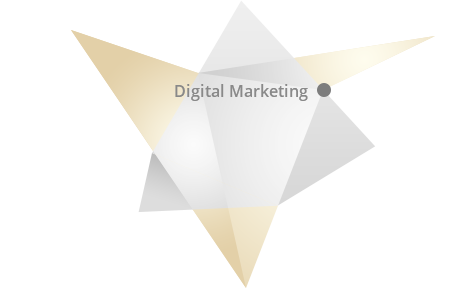 The Art of Sales & Digital Marketing –
customised prices
Reducing costs of marketing through social media targeted leads, entering new markets, developing a true salesman acumen.
Why working with us?
Global expertise from Asia, North America and Europe
New technology sectors expetise, including mobile applications, gaming, e-commerce
Cutting edge monetisation strategies
We offer:
FREE meeting/ conference call to discuss your company needs
Digital and mobile marketing strategy
Social Media strategy
Digital Marketing Analytics
Social & monetisation features design for websites and mobile
Developing entrepreneurship mind-set
Building strong sales pipelines
Client meetings beyond borders
Closing the deals
Negotiations beyond borders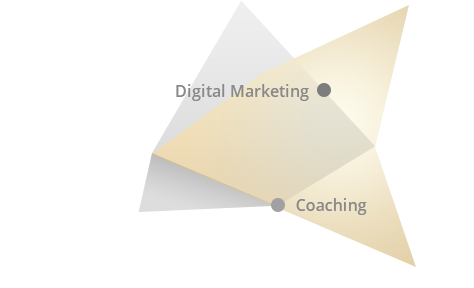 Analytics Express package – $490
Express Analytics Report for business
Website analysis
Mobile application analysis
+ Bonus Social Media analysis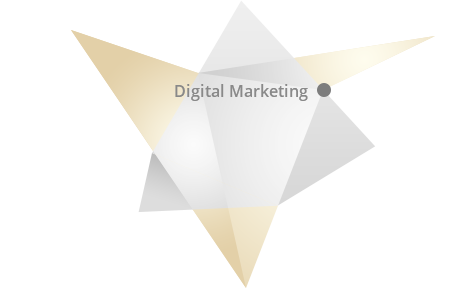 LinkedIn Training– Individual $490, Group $350

Why mastering LinkedIn is so important?

Exposure to potential leads and customers
A thought leader & expert skillset

We offer:

Experienced coaches (on LinkedIn since 2007!)
LinkedIn functionalities, interesting case studies, smart tips and tricks
Lead generation for your business on LinkedIn
Common LinkedIn mistakes to be avoided
Content strategy for Company & ShowCase Page, Pulse, SlideShare, Community Building Tools
Analytics
Company Branding vs Personal Branding overview

Individual – $490

Group – $350

Talent Management in the digital era –

customised prices

Creating a powerful brand people want to work for, building strong candidates relationships and increasing your employees engagement

Why having a strong employment brand is so important?
You can save up to 50% while hiring a new employee
Companies with a stronger talent brand have 28% lower turn-over rates than companies with a weaker employer brand*
You have an opportunity to interact directly with passive candidates communities

We offer:

FREE meeting/ conference call to discuss your company needs
Talent Management strategy
Competence mapping
Creating strong employment brand
Employees engagement strategy
Setting up Social Learning
Training for HR and line managers: recruitment, behavioural interviews, negotiations
Passive candidates communities building
Recruitment content marketing strategy
Social Media strategy
…and more depending on your needs

Change management –

customised prices

In nowadays world coaching is a key resource for optimising the change and delivering high-performance.

We offer:

Coaching your employees to adapt to organisational or IT change
Working together with your business leaders to bring desired change to your organisation
Supporting change agents to influence stakeholders and move the organisation toward a common vision or goal

Employee in a global village –

customised prices

Developing your employees intercultural competences.

Why intercultural competences are crucial?

Removing cultural road blocks opens up possibilities to worldwide markets
Preparing your employees to handle cultural clashes well in advance
Providing them with tools to be more productive in a foreign environment
Minimising the risk of misunderstanding with the local teams or offending the local customs

We offer:

FREE learning needs analysis to determine your employees needs
Working effectively in the new culture
Competence mapping
Global Leader' toolkit
Managing high context culture teams
Communication of the virtual teams
Relocating Partner Career Development Support
Intercultural Family Support

Jump Start Your Facebook Marketing with Our Facebook Bootcamp

BECOME a Facebook Expert

FIND well targeted, quality hires

SELL your products to every audience

Do you know that 5 new people join Facebook every second?
Facebook is the biggest social media platform worldwide offering great tools to find every audience. It's also ever-changing and complex, so it's hard to catch up with "what's trendy " on Facebook at the moment.
This training will help you to understand Facebook functionalities and it will teach you the most efficient strategies to promote your business. You will learn to reach out to your dream audiences.

DEVELOP your online expertise

BOOST the number of fans and hires

IMPLEMENT smart marketing strategies

Dagmara is powerful speaker and trainer with high expertise level. The way she conducts workshops, she grabs your attention from the first minute till the end. She can engage participants in interesting exercises. If you need to expand your knowledge about Facebook as marketing or recruitment tool, she is the one who will show you how to do it, even more then you expect. I definitely recommend her as an Expert.

Who Is Facebook Bootcamp For?

Employer Branding and HR professionals

Want to take advantage of social media to identify and connect with quality candidates
Want to learn proven techniques to engage community on their company's Fan Page to build the trust and spread company's culture
Want to learn how to communicate properly with candidates to turn them into quality hires

Marketing, PR and Communications managers

Want to give a boost to a company's social media
Want to promote various programs or services within the company
Experience issue with attracting and engaging fans on Facebook and turn them into loyal consumers

Business Owners

Want to figure out advertising and customer support on Facebook
Want to learn quick, working strategies that will have an immediate effect on the business
Want to tell their customers about the brand culture and values

I took part in the workshop cunducted by Ms Sitek on the subject of usign Facebook as a recruiting tool. The presentation as well as the practical group excercise were engaging and enlightening. I recommend Ms Sitek as a source of knowledge in the field of importance of involving social networking in the recruiting campaigns.

Don't participate in Facebook Bootcamp if 

You are not willing to invest your time to get the desired results
You are not willing to foster long-term relationships with Your fans
You are looking for effortless solutions.

What will you learn during Facebook Bootcamp?

Recruiters

Targeting job offers to the perfect candidates
Optimizing Facebook  to reach maximum number of potential candidates
Crafting the message to appeal to candidates and to make them take action
Retaining your employees through community building  and employer branding techniques

Marketers and business owners

Understanding how to attract more customers
Targeting audiences worldwide through Facebook Ads
Benefiting from highly targeted fans ready to buy your products
Engaging existing fanbase and make them buy your products

I highly recommend Dagmara as both speaker & expert on "Facebook in Recruitment". We had a pleasure to cooperate with Dagmara on one of our key projects www.HRnaSniadanie.pl, where Dagmara delivered highly impactfull presentation on use of FB in recruitment. Can't wait to see Dagmara on www.warsztatyEB.pl

In case you would like to start or boost using social media in HR context, there's no better way that listen to Dagma. She is keen presenter, has deep practical knowledge and is always on top of trends and changes in the industry. We had an opportunity to cooperate during www.warsztatyEB.pl. I highly recommend Dagmara!

Facebook Bootcamp Step by step

The 8-hour intense training includes:

Branding

Learn inspiring employer branding trends on Facebook
Set up and optimize your fan page or personal profile
Create engaging communities to advocate for your brand

Content Creation

Create posts with a higher number of shares, comments and reach
Surprise your fans with a creative visual communication
Communicate according to your target groups

Hiring

Learn the best strategies of finding quality candidates
Learn to use personal profile, groups and fan pages to engage with candidates and turn them into your hires
Boost your message with ads and optimize them on a budget

Selling

Sell on Facebook without spamming your fans
Increase your sales with smart Facebook Ads
Use Facebook native functions to generate quality traffic

Individual: 310$

Group: 270$

Take your business to the next level with Dagmara – Coachify Social Media Trainer

Dagmara will teach you the most important dynamics of Facebook crafted for you business, guiding you through social recruiting, selling, content creation and branding.
Want to work smarter, not harder? Let's talk.

The Art of Sales & Digital Marketing –

customised prices

Reducing costs of marketing through social media targeted leads, entering new markets, developing a true salesman acumen.

Why working with us?

Global expertise from Asia, North America and Europe
New technology sectors expetise, including mobile applications, gaming, e-commerce
Cutting edge monetisation strategies

We offer:

FREE meeting/ conference call to discuss your company needs
Digital and mobile marketing strategy
Social Media strategy
Digital Marketing Analytics
Social & monetisation features design for websites and mobile
Developing entrepreneurship mind-set
Building strong sales pipelines
Client meetings beyond borders
Closing the deals
Negotiations beyond borders

Analytics Express package – $490

Express Analytics Report for business

Website analysis
Mobile application analysis
+ Bonus Social Media analysis
---